Glamour effect
Glamour is everything luxurious, stylish, and fashionable. If you call a woman a glamour girl, you pay her a special compliment, showing attention to her beauty, charm, or sexual magnetism.
Glamour also means a special style in photography, which pays close attention to the appearance of the model. The skin must be smooth and pure. The glamour effect conceals skin defects, reduces small wrinkles and makes the model look perfect.
Every woman wants to feel charming and attractive, especially on the photos that are kept in the photo albums for years.
The Glamour effect, that processes skin and masks defects, has been developed specially for women. Now you can add the note of glamour to your image. Not only movie stars can be glamorous!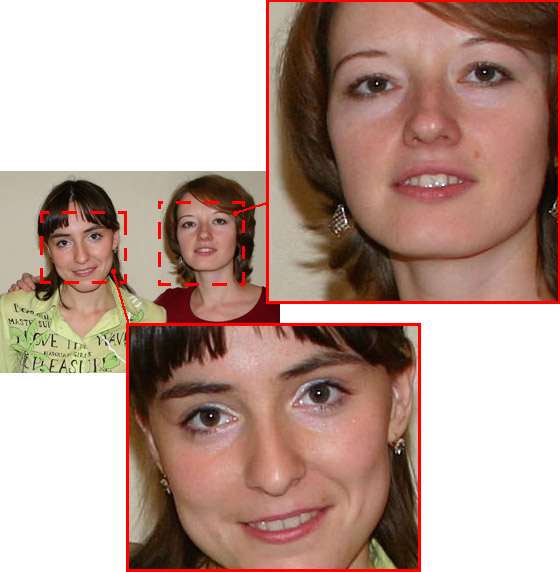 Original image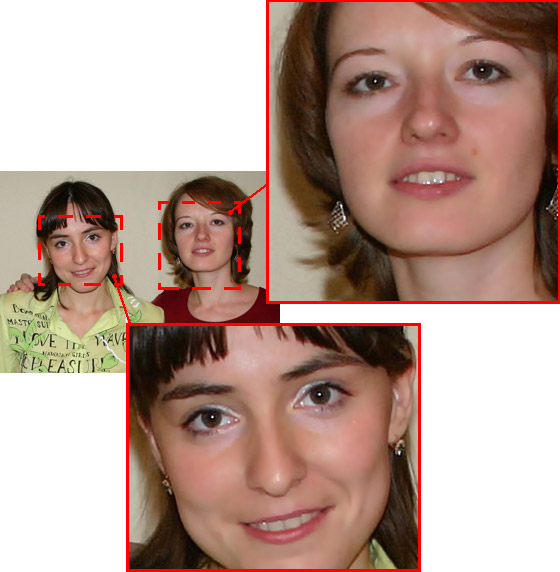 Result
The effect has the following controls:
Colors. This field includes a set of colors that will be used for processing an image.

Set of the colors

This set has 6 color squares. By default these color squares are empty. If you start image processing with default settings, there will be no changes.

Click an empty square, the pointer will be transformed into an eyedropper, and pick a color from the image. The square will display the chosen color.

To change the color, left-click the square and choose another color from your image.

To delete a color and clear the square, right-click it. The square will return to the default state.

Note: The button Reset to Default Settings allows recovering the default settings of the parameters.

The Threshold (0-20) parameter defines colors that will be used for processing. At minimum value of the parameter only the colors from the color set are involved into the process. If you increase the value of the parameter the colors similar to the colors of the set will change, too. The higher the value of the parameter, the more colors will be changed.
The Smoothness (1-100) parameter softens and blurs the image by reducing the color contrast between the neighbouring pixels.

Smoothness = 10

Smoothness = 75
ArtSuite v. 19.6 - Free 10-day Trial