AKVIS Company
AKVIS Software for Creative Self-Expression
AKVIS specializes in development of image and video processing software for Windows and Mac. The company was founded in 2004 by IT professionals having considerable experience in programming and software development.
Since then the company has released a number of successful image processing programs available as standalone applications and Photoshop compatible plugins:
The company also offers video editing plugins for Adobe Premiere Pro and After Effects:
On top of everything, AKVIS provides a comprehensive image editor:
AliveColors (available at alivecolors.com) is all-in-one solution for image editing. The program is compatible with the AKVIS plugins as well as with third-party plugins from other software developers.
Some Words About Us:
The company is headquartered in Perm, Russia.
In our small group of developers everyone is a specialist in his field. We know what a user of graphics software needs and we have our own idea about the way graphics programs should look like.
The AKVIS Team is enthusiastic about graphics and image processing issues. The company sponsors web-design and digital photography contests.
The company offers free licenses to non-profit organizations (heritage foundations and historical societies) involved in conservation and restoration of photographic archives having cultural value.
Interesting Facts: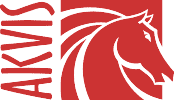 The company name AKVIS is connected with the name of the magic horse from a Russian fairy tale Sivka-Burka (if reading back-to-front: sivka - akvis). This magical creature was able to make his owner's dreams come true.
So do our tools - they help you make your ideas come true!
As you know, a horse is on the AKVIS logo, it is the company mascot, and horseshoes (a symbol of good luck) are used on the AKVIS products' icons.
More About the Company:
AKVIS Philosophy, Vision and Road Map | Press Room | Contacts
AKVIS in Social Networks
Join us to get the news and offers first, including those which are not published on the official website, post your comments and photos, share your experience, and ask your questions.
AKVIS on Facebook: AKVIS.Software | AliveColors | AKVIS.Deutsch | AKVIS.Italiano | AKVIS.Francais
AKVIS on Twitter: twitter.com/akvis
Publication Authorization
By this we authorize you to publish reviews about the company software (program description, press-releases, etc) in magazines and journals on digital photography, image processing and software.
We authorize editors to place the trial version of our software on CDs and make it available for download from web-sites.
If you publish any information about the software or the company, please inform us and put a link to akvis.com. If possible, send us a copy of the publication.
Affiliate Partnership
Become an AKVIS affiliate partner! You will get your commissions from every purchase generated from your site.
Learn more...
Event Sponsorship
We offer you to organize special events with AKVIS - contests, quizzes, etc. We are ready to provide license keys for our programs as prizes. Send your inquiry to info@akvis.com.
Get a License Key for Free
If you have articles and other materials relevant to our web-site, please send them to us at info@akvis.com. If we publish your article, you will get a license key for the AKVIS software in reward.
Requirements.