AKVIS Philosophy, Vision and Road Map
It's natural for man to surround himself with beautiful and useful things.
What distinguishes man from animals is the faculty of aesthetic pleasure.
We aspire to create an ambience that would be pleasant and comfortable and that would bear the traits of the owner.
People enjoy experiments. The aspiration to try new things, to make a change is deeply rooted in human nature. The desire to find new ways and opportunities spurs creative thought.
You can leave your trace in the world and make it change.
Creativity is part of human nature.
Everyone has the ability to create; it is not a preserve of exceptional personalities.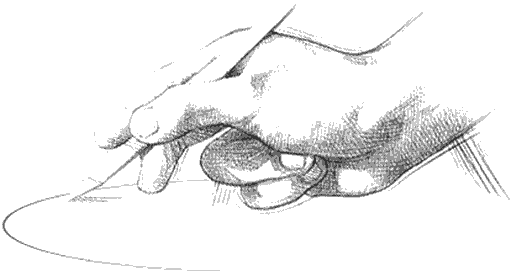 With AKVIS software everyone can be an artist!
Programs should facilitate the intensive and thorny creative process. They are designed to achieve the best possible result. An inspired mind can work wonders with graphics software.
We want to help you to feel like a creator!
AKVIS Software are tools for creative self-expression.
How does the ideal program look?
It is equipped with all necessary tools and at the same time doesn't require a tremendous investment of time and money. It offers perfect image processing quality and at the same time it is easy to master and manipulate. It pleases the eye of professionals with a marvelous result; it surprises a newbie by its simplicity.
You just delegate the routine work to the program, and it guarantees accuracy and high quality performance.
You are the process coordinator, the software is the executor.
No complicated features. It provides intuitive use without long hours of studying software.
Read more about AKVIS products here.
Publication Authorization
By this we authorize you to publish reviews about the company software (program description, press-releases, etc) in magazines and journals on digital photography, image processing and software.
We authorize editors to place the trial version of our software on CDs and make it available for download from web-sites.
If you publish any information about the software or the company, please inform us and put a link to akvis.com. If possible, send us a copy of the publication.
Free for NGO: Museums, Archives
The AKVIS team is glad to contribute to cultural heritage conservation.
We can give a free version of AKVIS photo retouching and restoration software to non-profit organizations involved in conservation and restoration of photographic archives having cultural value.
When sending us a request, please, enclose a link to your web-site.
Affiliate Partnership
Become an AKVIS affiliate partner! You will get your commissions from every purchase generated from your site or with your special coupon. Learn more...
Event Sponsorship
We offer you to organize special events with AKVIS - contests, quizzes, etc. We are ready to provide license keys for our programs as prizes. Send your inquiry to info@akvis.com.
Get a License Key for Free
If you have articles and other materials relevant to our web-site, please send them to us at info@akvis.com. If we publish your article, you will get a license key for the AKVIS software in reward. Requirements.