AKVIS Magnifier AI 10.1
| Change Image Size without Quality Loss
AKVIS Magnifier AI allows resizing images without loss in quality. The software uses trained neural networks for image upscaling. Whether creating poster-size images or adding resolution for a better printing quality, the program makes your enlarged image look crisp and clear!
AKVIS Magnifier AI is an efficient tool for increasing image resolution. If you attempt to blow up a picture using the standard Resize command of a photo editor, you will notice that the resulting photo is blurred and pixelated. The reason is that the input photo didn't contain enough information for the new size. Magnifier AI copes with this problem and delivers high-quality results!
The program allows enlarging an image to a super-high resolution, making large format gigapixel posters and panoramas!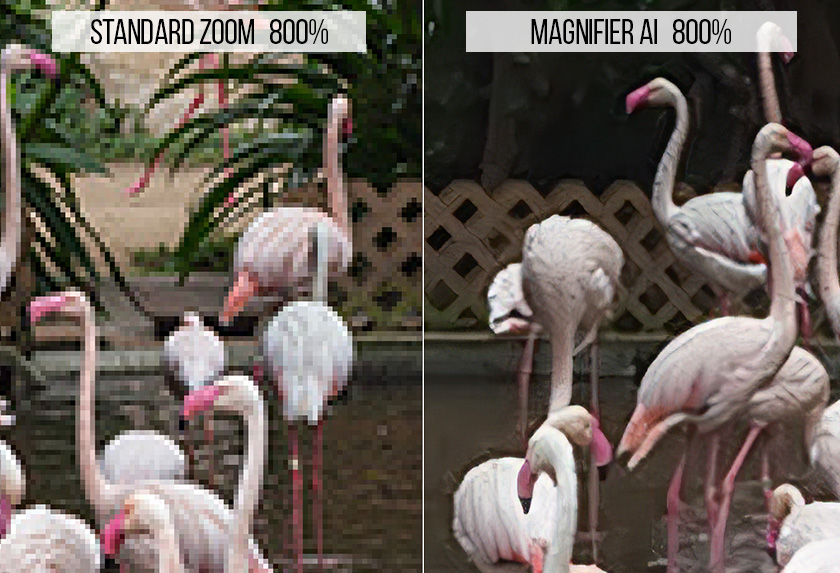 Featuring advanced resizing neural networks based algorithms, Magnifier AI enlarges digital pictures to super-high resolution up to 800% for producing stunning wall-sized prints!
The program keeps edges smooth, sharp, and clearly defined while removing unwanted noise and compression artifacts.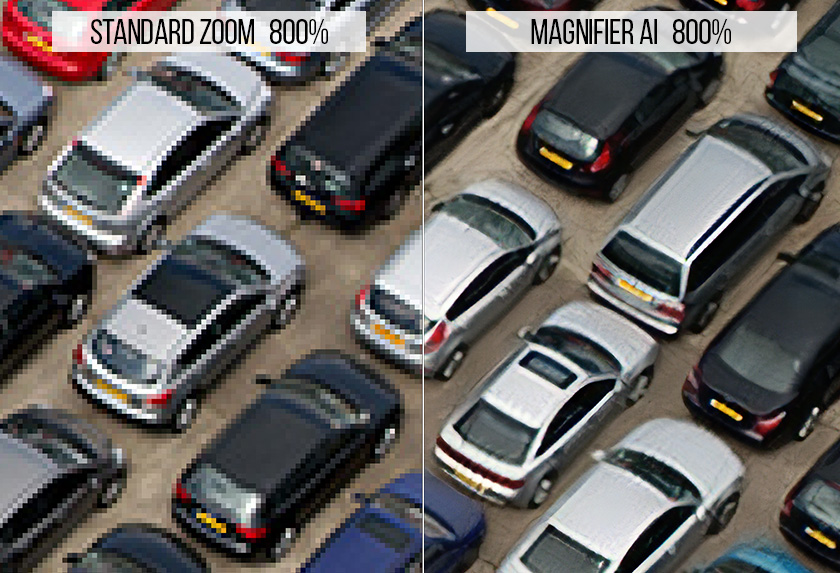 Magnifier AI makes it easy for anyone to produce professional-looking SR images. Apply the program to enlarge pictures from social networks or messengers, photos taken with a low-resolution camera, or post-crop results.
It is a great tool for quickly resizing multiple images. The Batch Processing feature lets you automatically upscale or downscale a series of images applying the cutting-edge algorithms to a folder full of photos.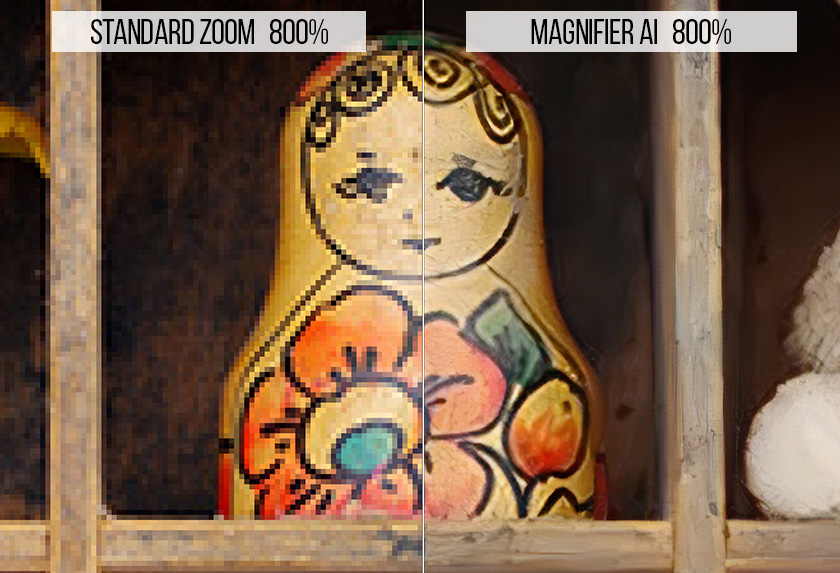 This photo resizing software is available in two editions: as a standalone program and as a plugin for Adobe Photoshop and Photoshop Elements.
To call the Magnifier AI plugin in Photoshop select the menu item File -> Automate -> AKVIS Magnifier AI.
The software offers a multi-language user interface.
Free 10-day Trial
Try all the features of the software during the free 10-day evaluation period.
You do not need to register. Just download the full version and start your Free Trial!
Download the program now to take advantage of its features!