AKVIS Magnifier AI 12.0
| Enlarge Images & Enhance Quality
What's New in Version 12.0
AKVIS Magnifier AI effectively increases the size of images with quality improvement. Version 12.0 includes new neural networks presented in the program as Standard and Intensified modes, as well as support for Linux, minor bugs fixes and improved stability. Increase your photos up to 800% and get high-quality images!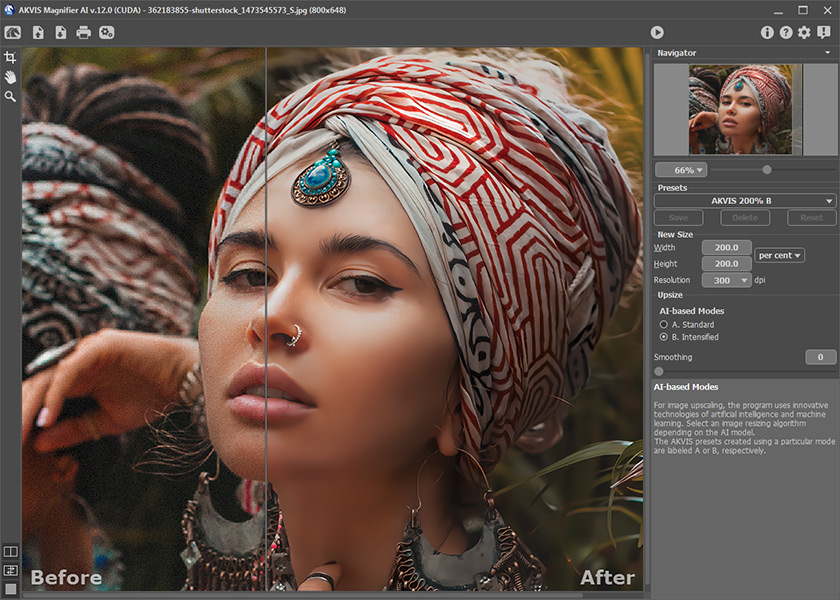 In Version 12.0:
New Neural Networks

The new version provides much better quality, allows you to get excellent results without color and line distortions and unnecessary details. The update includes two new AI-based modes:

A. Standard. This algorithm is recommended to process photos of good quality without noticeable noise and compression artifacts. In this mode, Magnifier AI enlarges images, preserving details and texture, and enhancing contrast.

B. Intensified. This algorithm is great for illustrations, artworks, images with text, screenshots, low-res images from the Internet, and for preparing super-large prints. In this mode, the program enlarges images providing powerful noise removal and defects compression features, emphasizing edges on a picture.

In different cases, different algorithms work better. The choice of enlargement mode depends on the original image quality, as well as on the desired result. Now you can get any image in excellent quality!

Also, in the new version:

- Added support for Linux for the standalone app.
- Fixed minor bugs and improved the program stability.
Download AKVIS Magnifier AI 12.0:
Windows 7, 8, 8.1, 10, 11:
macOS 10.12-13.0 (M1/Intel):
Linux:
On Windows and Mac you can use the software as a standalone application and a plugin for Adobe Photoshop. On Linux now it's only possible to use the standalone program.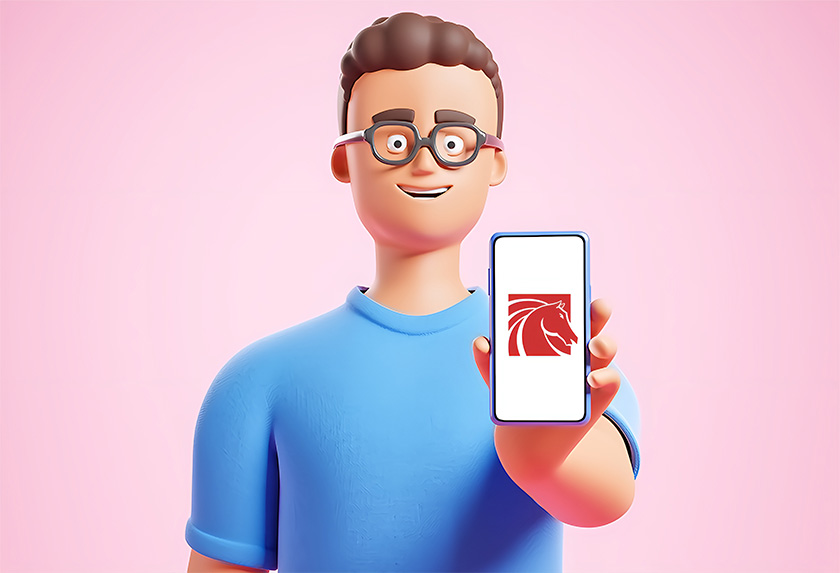 For Windows: To use GPU power for AI, you need an NVIDIA graphics card with CUDA Compute Capability 3.5+ and the latest version of a driver for the graphics card. Otherwise, the processing will be performed by the CPU which will take much longer. More...
Upgrade Information:
The update is FREE for recent buyers who purchased or upgraded the program during the last 12 months.
Check if you are eligible for a free update in the Customer Room or contact us at support@akvis.com.
If your license is older and is not valid for the new version, get Magnifier AI 12.0 for only $14.95.
You can update all your AKVIS programs to the latest versions for $39.95.
License Upgrade:
Level up your license to Deluxe or Business by paying only the difference in prices and get all the Deluxe/Business features + 1 Year of Updates for FREE as a bonus.
Learn more about update/upgrade options.
Changes in previous versions: