Image Resizing Software: How It Works
AKVIS Magnifier AI upscales digital images using innovative technologies of artificial intelligence and machine learning. The software keeps edges smooth, sharp, and clearly defined while removing unwanted noise and compression artifacts.
AKVIS Magnifier AI makes it easy for anyone to produce professional-looking high-resolution images.
The software can be used as a standalone program and as a plugin in Adobe Photoshop and Adobe Photoshop Elements.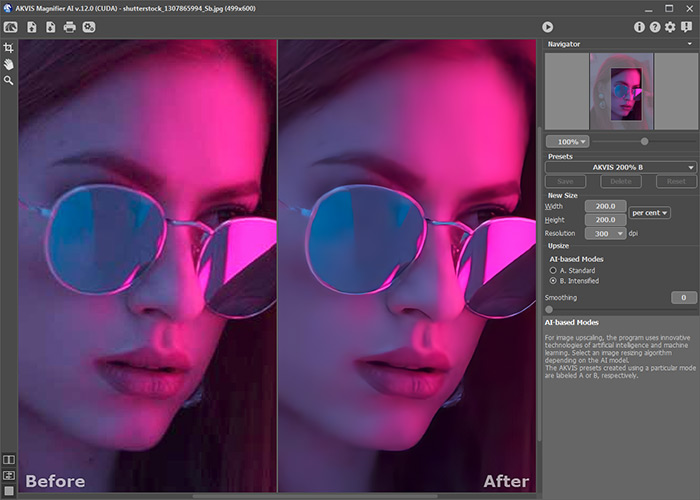 Unlike other AKVIS plugins which are accessible in the Filter menu, you will find the Magnifier AI plugin in the automation features of Adobe Photoshop: File -> Automate -> AKVIS Magnifier AI.
Learn how to use the program by reading our Tutorials:
You can also download the Tutorial as PDF.
Magnifier AI v. 12.0 - Free 10-day Trial