AKVIS Inspire AI 1.0
| Artistic Stylization of Images
AKVIS Inspire AI stylizes images using various samples of painting. The program copies the color scheme and style of an art sample to a photo creating a new masterpiece. Turn your photos into famous paintings with the help of artificial intelligence!
Now you can become an artist using neural networks!
AKVIS Inspire AI includes a gallery of art styles to apply and allows you to load a custom image as a sample. Just choose a sample - and its style will be applied to your photo.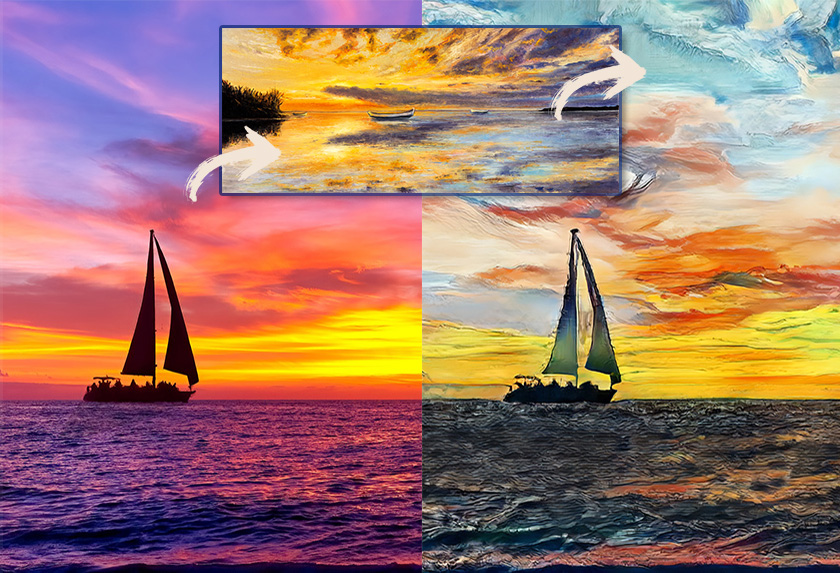 Imitate the style of world famous artists! Paint like Picasso or Van Gogh!
The trial period has no restrictions. You can create a lot of artworks free of charge within 10 days!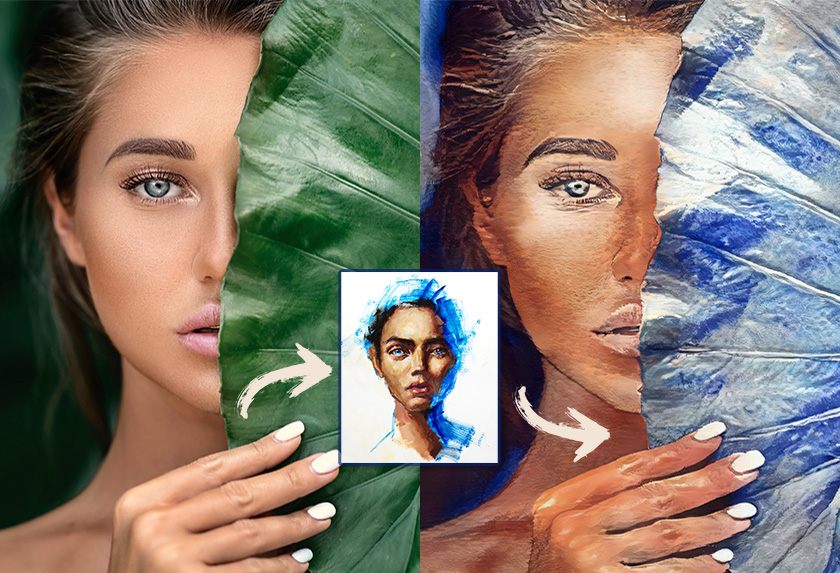 Users have full control over settings and can experiment and try a variety of styles. It's possible to load any image as a style sample and transform a photo into something special.
Unleash your creativity and make awesome paintings!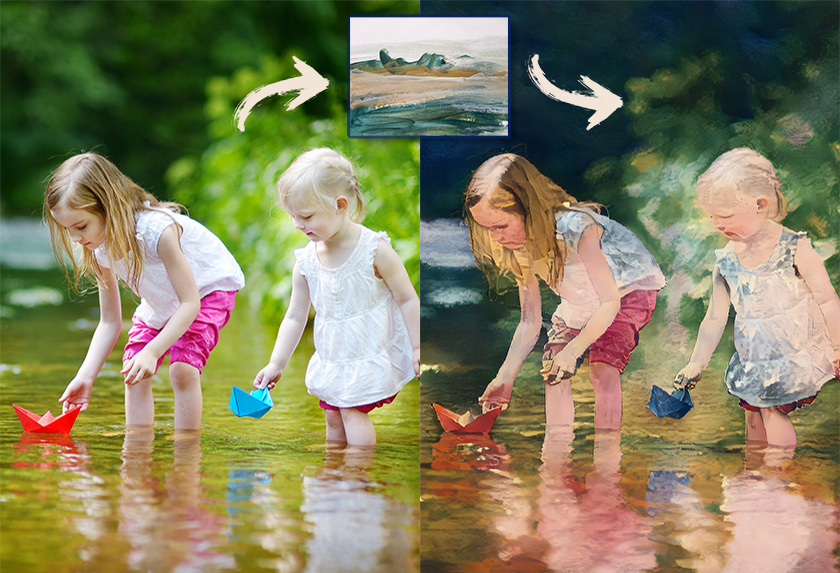 AKVIS Inspire AI is available as a standalone program and as a plugin filter for graphics editors: AliveColors, Adobe Photoshop, Corel PaintShop Pro, etc. Check the compatibility.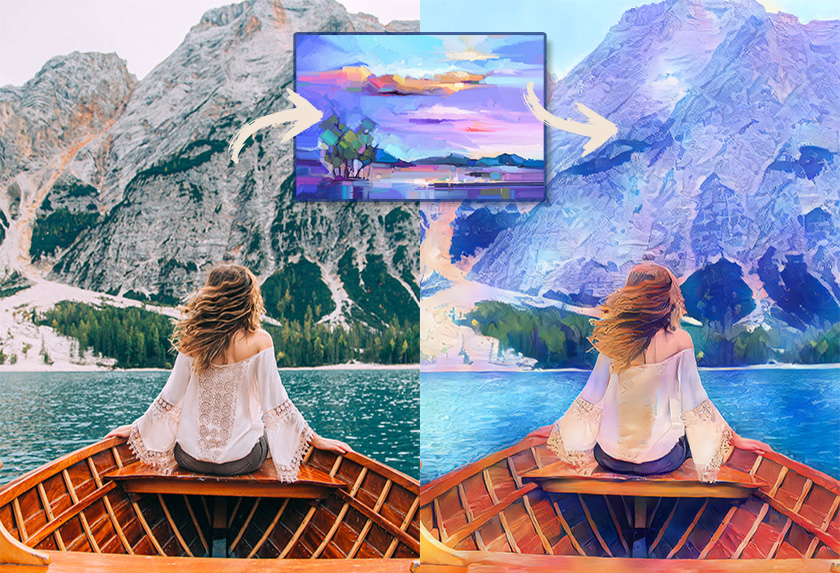 The software offers a multi-language user interface.
Free 10-day Trial
Try all the features of the software during the free 10-day evaluation period.
You do not need to register. Just download the full version and start your Free Trial!
Download the program now to take advantage of its features!