Adding Plugins to Affinity Photo on Windows
You can use Photoshop compatible plug-ins with Affinity Photo on Windows and Mac.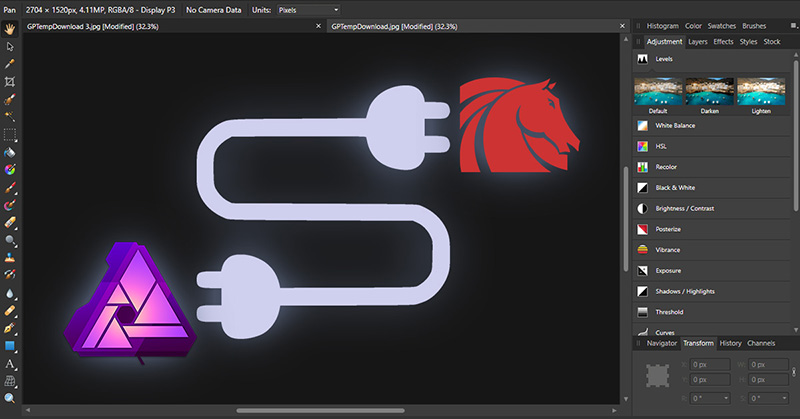 Learn how to install the AKVIS plugins in this photo editor on Windows (for Mac click here):
Method 1.
Copy the ".8bf" files from the AKVIS folder (by default, C:\Program Files\AKVIS\) into the plugins folder of Affinity Photo (by default, C:\ProgramData\Affinity\Photo\‌1.0\Plugins).
Method 2.
Add plugins to Affinity Photo directly in the program.
This way is recommended, it allows users to update the plug-ins automatically, without copying the files each time.
Open the Affinity Photo preferences window: Edit -> Preferences...

In Preferences, click on Photoshop Plugins.

In the Photoshop Plugins tab, click Add, choose the AKVIS folder, and enable Allow "Unknown" plugins to be used.

Click on the Close button and re-start Affinity Photo.
Now the plugins can be used with Affinity Photo.
To call the AKVIS plugins in Affinity Photo:
Choose Filters -> Plugins -> AKVIS and the plugin you want to use.
Note: To call the SmartMask plugin, make sure that the layer is unlocked.