How to Fix Blocking the AKVIS Programs on Windows
Windows blocks some apps downloadable from the Internet that it considers dangerous. Due to the renewed digital signature, the setup files of the AKVIS programs can be blocked.
Learn how to solve the problem and open a file blocked by Windows Defender SmartScreen.
Windows Defender SmartScreen shows this warning with only the Don't run button.
Click on More info under the text.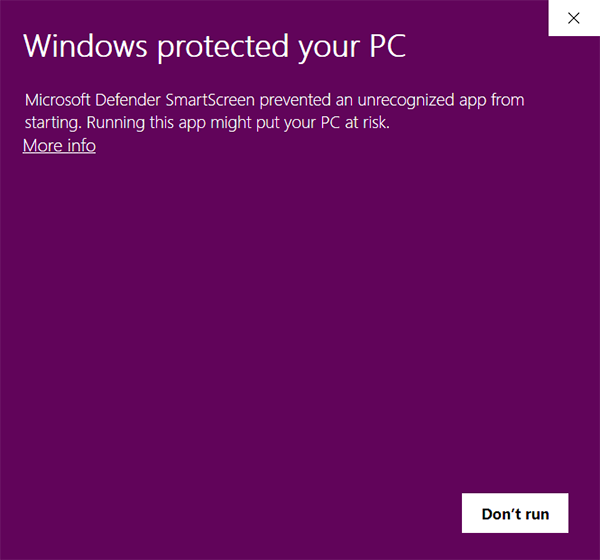 You will see more options. Choose Run anyway to run the installer file.
You can also allow the installer to run in the Properties of the file. Right-click on the file and enable Unblock.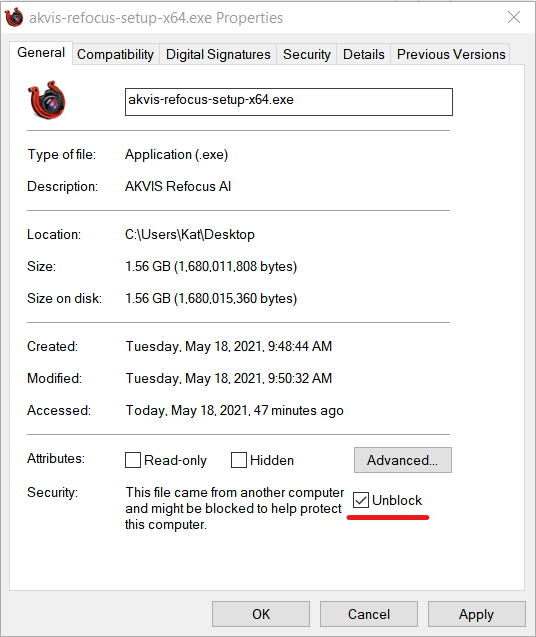 It's annoying but you will have to do this each time for each installer file until Windows learns to understand and remember that this file can be trusted.
The other antivirus programs, for example, Avast, can block the files too. It is often recommended to temporarily disable the antivirus app when installing the program and then re-enable it.