Adding Plugins to Affinity Photo on Mac
You can use Photoshop compatible plug-ins with Affinity Photo on Windows and Mac. Read the instructions for the Mac version.
Note: The AKVIS plugins are compatible only with Affinity bought from the official web-site (serif.com), not in the App Store.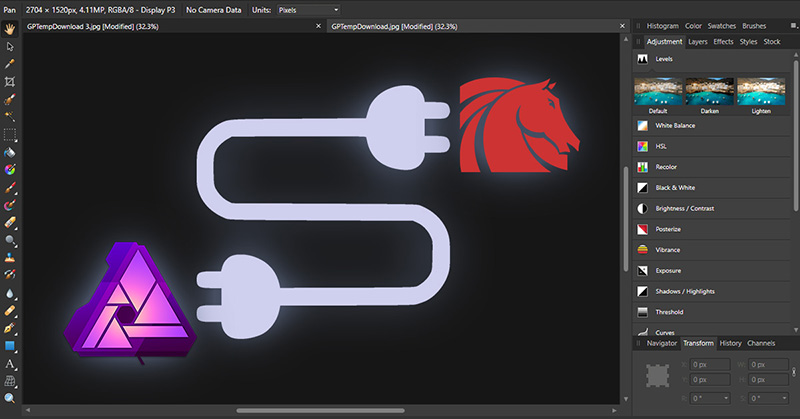 Learn how to install the AKVIS plugins in this photo editor on Mac (for Windows click here):
Method 1.
Copy the plugin file into the plugins folder of Affinity Photo: HomeFolder/Library/Application Support/Affinity Photo/Plugins.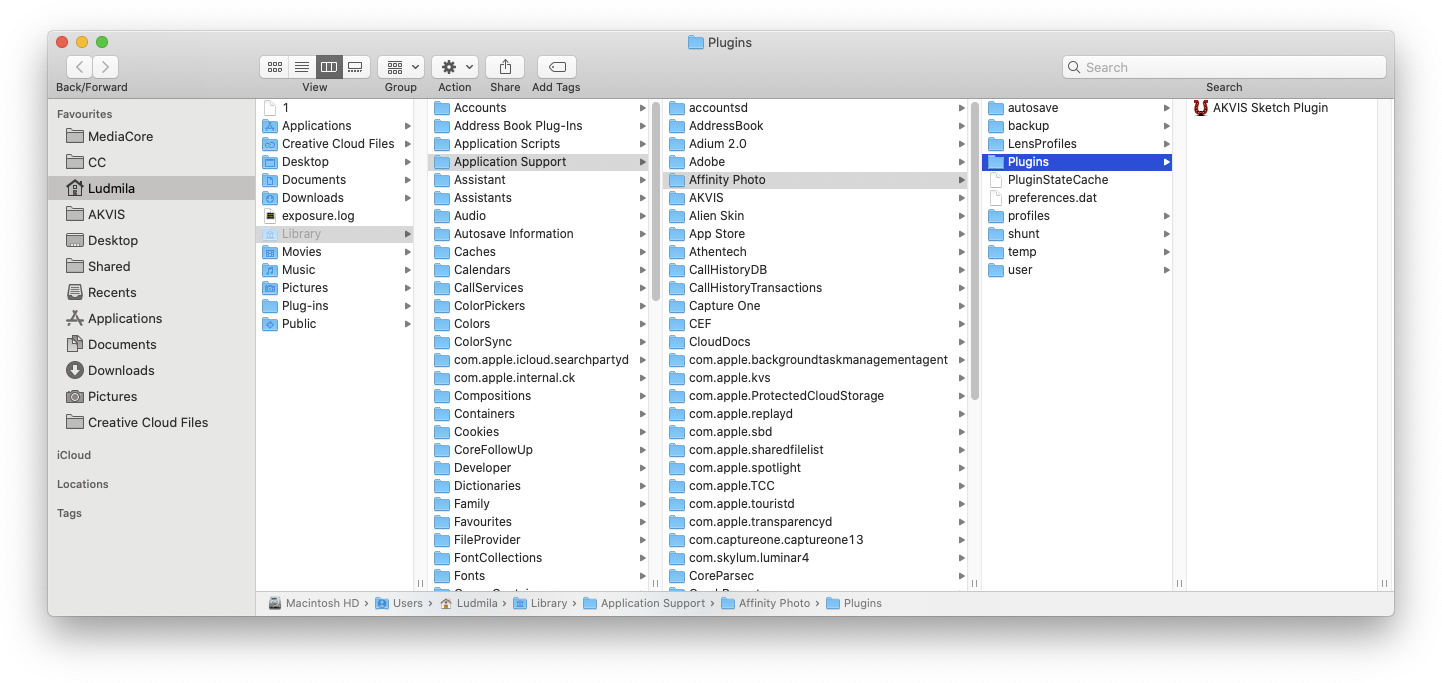 Method 2.
You can also add the plugins in the Affinity Preferences: Photoshop Plugins -> Open Default Folder in Finder. For example, you can choose the Adobe Plugins folder.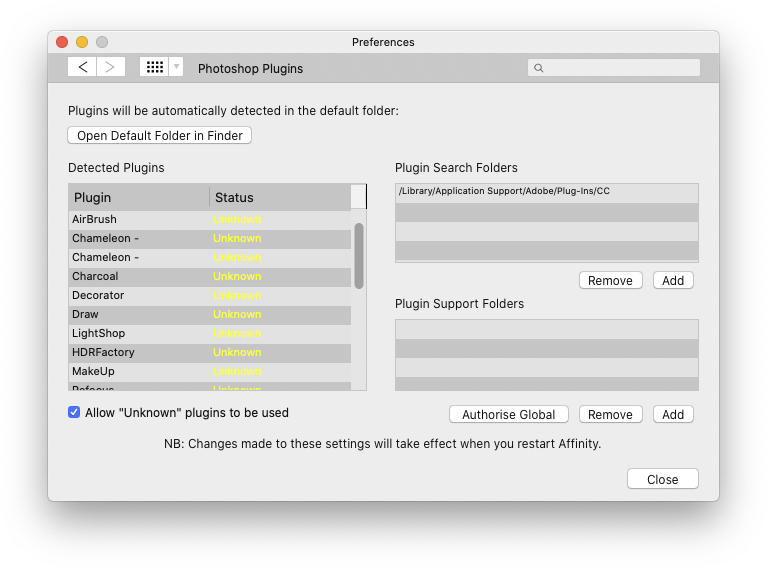 Enable Allow "Unknown" plugins to be used.
Click on the Close button and re-start Affinity Photo.
To call the AKVIS plugins in Affinity Photo, choose Filters -> Plugins -> AKVIS and the plugin you want to use.
Note: To call the SmartMask plugin, make sure that the layer is unlocked.
Selection made in Affinity Photo cannot be transferred to the Chameleon plugin with the Chameleon - Grab Fragment command. You can use the selection tools in the plugin.