Aggiungere i plugin in Affinity Photo su Mac
È possibile utilizzare plugin compatibili con Photoshop anche con Affinity Photo su Windows e Mac. Leggi le istruzioni per Mac.
Nota: I plugin AKVIS sono compatibili solo con Affinity acquistato dal sito web ufficiale (serif.com), non nell'App Store.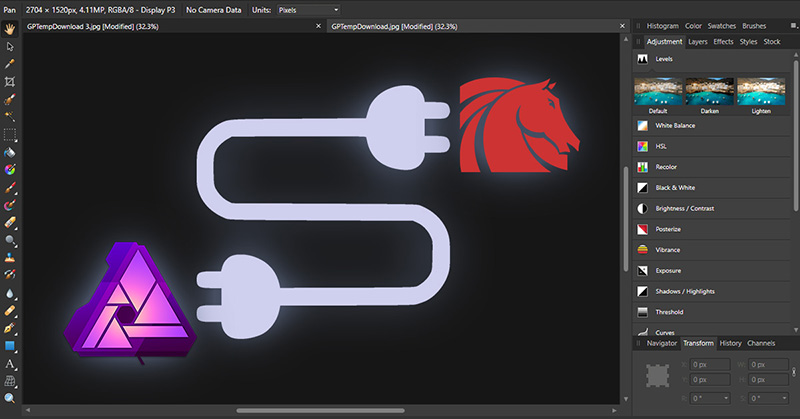 Scopri come installare i plugin AKVIS in questo editor di foto (per Windows fare clic qui):
Metodo 1.
Copiare i file dei plugin nella cartella dei plugin di Affinity Photo: cartella Home/Library/Application Support/Affinity Photo/Plugins.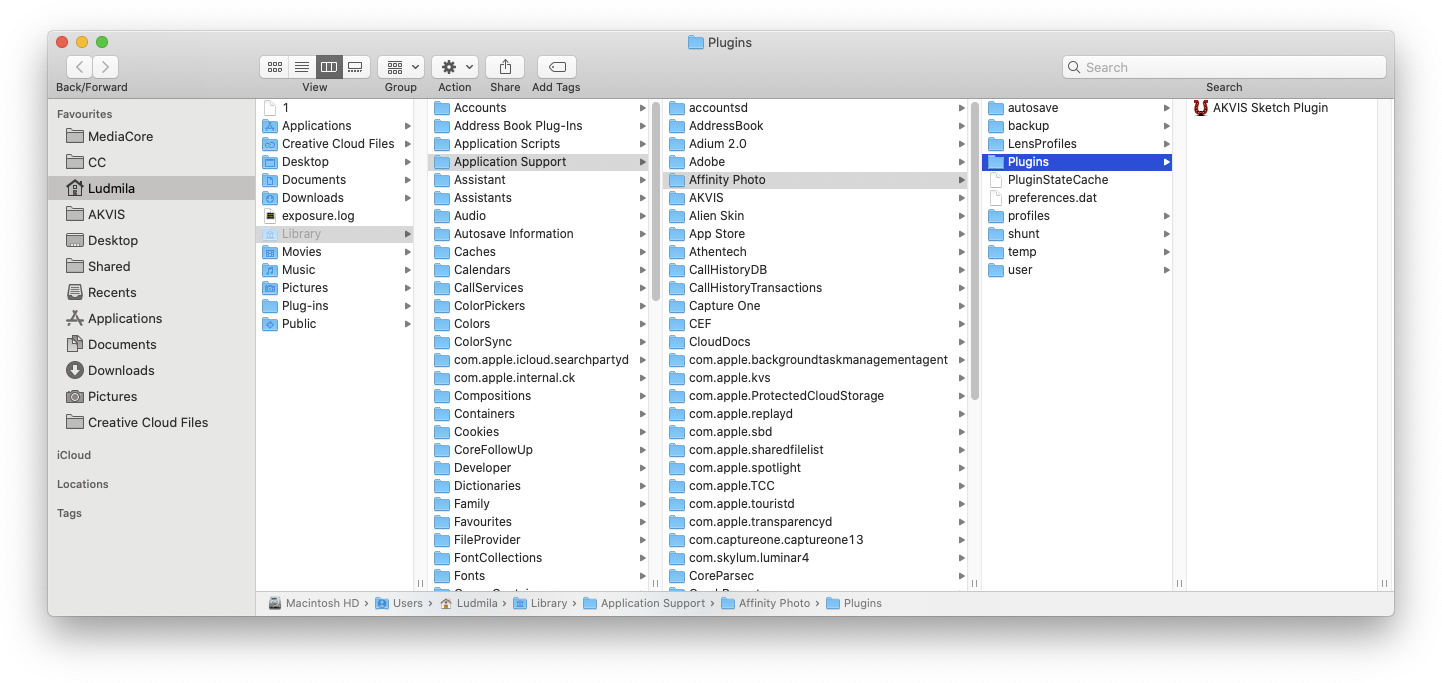 Metodo 2.
Inoltre, è possibile aggiungere i plugin nelle Preferenze di Affinity: Plugin Photoshop -> Apri cartella predefinita in Finder (Open Default Folder in Finder). Ad esempio, scegliere la cartella plugin di Adobe.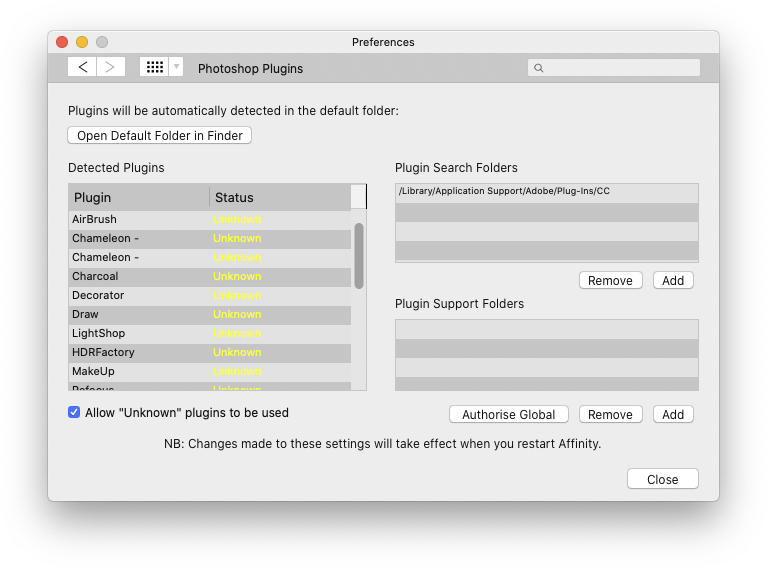 Selezionare la casella di controllo Consenti l'utilizzo di plug-in "Sconosciuti" (Allow "Unknown" plugins to be used).
Fare clic su Chiudi (Close) e riavviare Affinity Photo.
Per lanciare i plugin AKVIS in Affinity Photo, scegliere Filtri -> Plugin -> AKVIS (Filters -> Plugins -> AKVIS) ed il plugin che si desidera utilizzare.
Nota: Per lanciare il plugin SmartMask assicurarsi che il livello sia sbloccato.
La selezione effettuata in Affinity Photo non può essere trasferita al plugin Chameleon con il comando Chameleon - Grab Fragment. È possibile utilizzare gli strumenti di selezione nel plugin.