Añadir plugins de AKVIS en Affinity Photo (Mac)
Puede usar plugins compatibles con Adobe Photoshop en Affinity Photo en Windows e Mac. Lea las instrucciones para Mac.
Nota: Los plugins de AKVIS son compatibles solo con Affinity comprado en el sitio web oficial (serif.com), no en el App Store.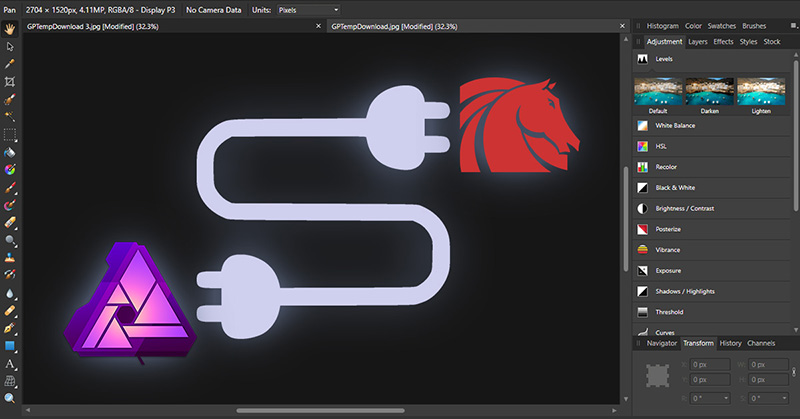 Aprenda como instalar plugins de edición de imágenes de AKVIS en este editor de gráficos (la instrucción para Windows).
Método 1.
Copie los archivos de plugin en la carpeta con plugins de Affinity Photo: HomeFolder/Library/Application Support/Affinity Photo/Plugins.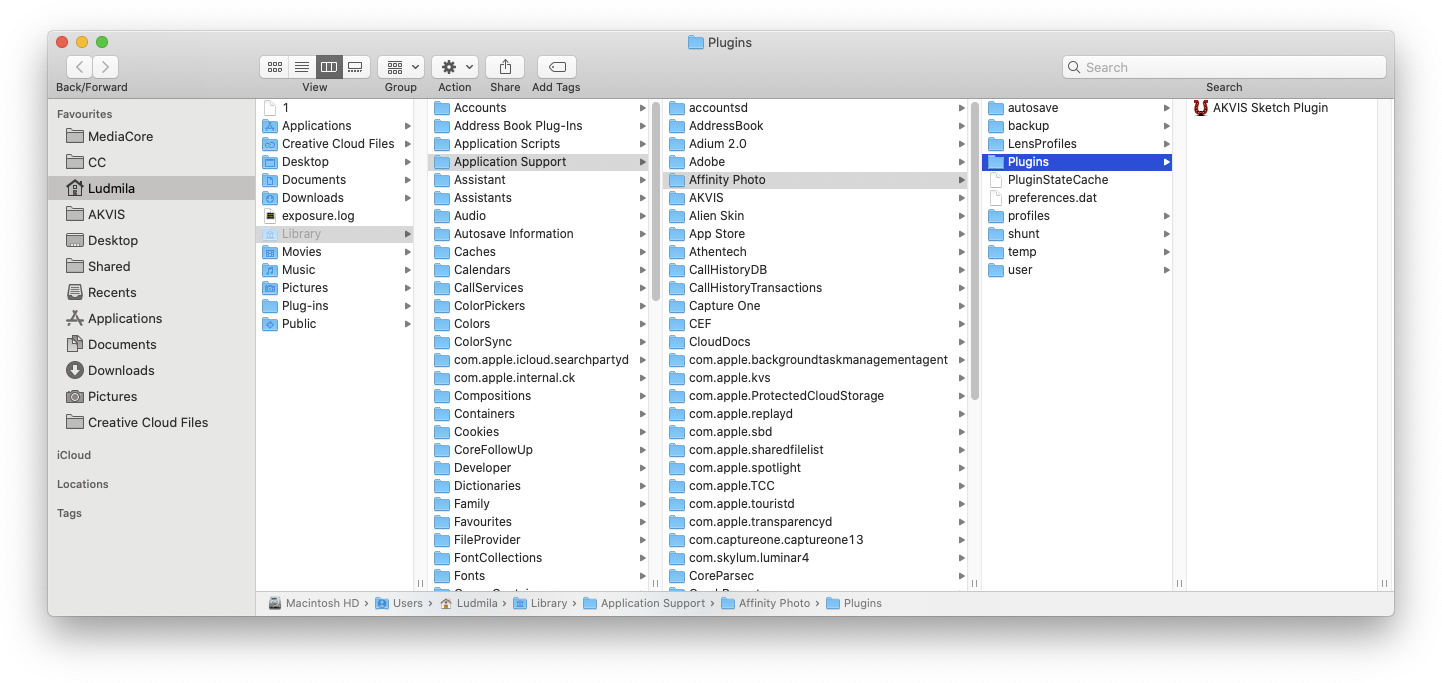 Método 2.
También puede añadir los plugins en las Preferencias de Affinity Photo: Photoshop Plugins -> Abrir carpeta predeterminada en Finder (Open Default Folder in Finder). Por ejemplo, puede elegir la carpeta con plugins de Adobe.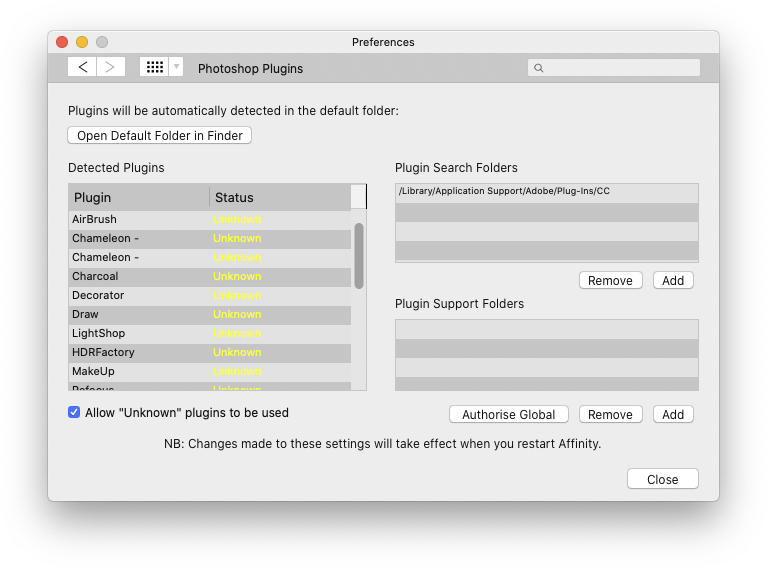 Habilite Permitir que se utilicen complementos 'desconocidos' (Allow "Unknown" plugins to be used).
Haga clic en el botón Cerrar y reinicie Affinity Photo.
Para llamar los plugins de AKVIS en Affinity Photo, elija Filters -> Plugins -> AKVIS y el plugin que quiere usar.
Nota: Para iniciar el plugin SmartMask asegúrese de que la capa esté desbloqueada.
Selección creada en Affinity Photo no se puede transferir al plugin Chameleon con el comando Chameleon - Grab Fragment. Puede usar las herramientas de selección en el plugin.