How It Works
AKVIS Coloriage creates natural-looking colorization in a quick and entertaining manner. It works equally well for coloring of portraits, landscapes, fashion, and still life. The skin, sky, verdure, and tree color patterns help users to select realistic colors for their picture.
The program manipulates colors of an image: from colorizing old black and white photos from your family archive to replacing colors in your color photos.
AKVIS Coloriage can work independently as a standalone program and as a plugin to a photo editor.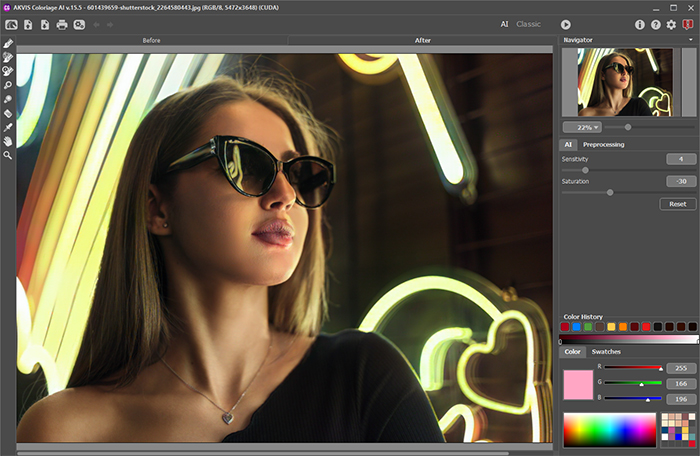 Learn how to use the software by reading our Tutorials:
Coloriage v. 12.6 - Free 10-day Trial