Imitate Painting on a Canvas
AKVIS ArtWork does not only offer photo-to-painting conversion, but also lets you imitate painting on a canvas or any other uneven surface, such as corrugated paper, brick wall, metallic or ceramic coating, etc.
In the Decoration group switch to the Canvas tab and enable the Use Canvas check-box.
Hint: You can drag the Canvas/Frame/Text tabs to change the order of the application of the decoration effects.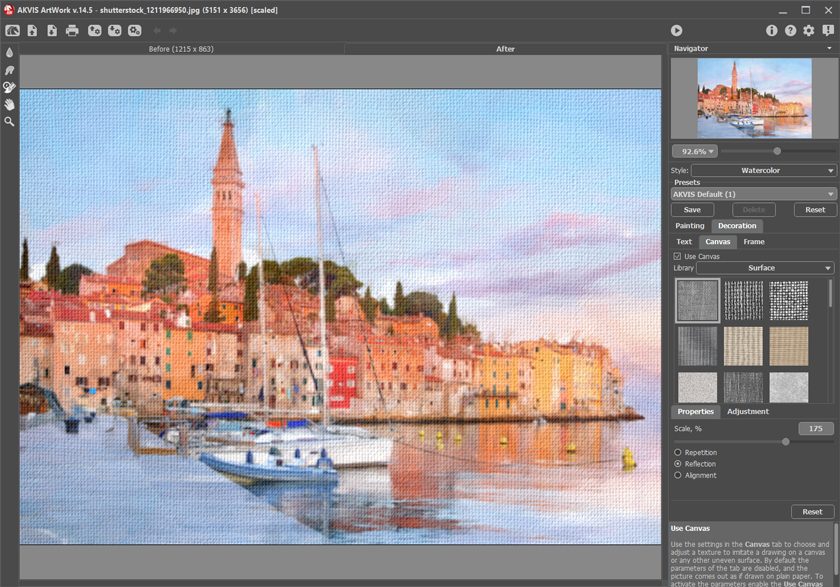 Using Canvas
You can choose a texture from Library -> Surface or load your own sample: Library -> Custom…
ArtWork v. 14.0 - Free 10-day Trial