Wonderland
Everyone probably knows the story of Alice in Wonderland. During the story, the little girl Alice changes size, at times growing as large as a house while later shrinking to the size of a mouse. You can achieve the same effect with AKVIS Chameleon. You can experiment with someone's size, even reducing them to the size of an average mushroom.
We worked in AliveColors, but you can use any graphics editor which is compatible with the AKVIS Chameleon plugin.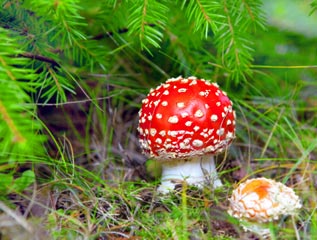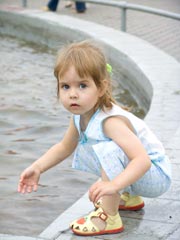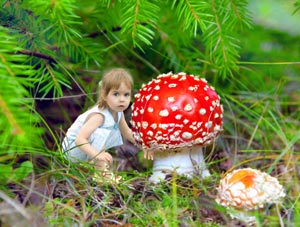 Step 1.

Open the images in the graphics editor. Choose the one from which you want to select a fragment. Make a duplicate of the background layer and select it by pressing Ctrl+A.

Step 2.

Grab the fragment via the menu (Effects –> AKVIS –> Chameleon – Grab Fragment). You will then see a message stating that the fragment has been saved.

Step 3.

Switch to the background image. Duplicate the background layer. Select Effects –> AKVIS –> Chameleon – Make Collage in the menu. The AKVIS Chameleon plugin's window will open. The background image, with the copied fragment above it, will be shown in the Before tab.

At first Montage mode will be chosen by default and will be used here.

Step 4.

Activate the Transform tool in the Toolbar. Reduce the size of the fragment, flip it, then place it in the desired location. Change Opacity to 75% to give you a better idea where to precisely place the fragment.

Step 5.

Now we need to remove unwanted areas of the background so only the girl will remain. Activate the Keep Area Pencil and draw a line within the boundaries of the girl. Then activate the Drop Area Pencil and draw a line around the outside edges of the girl. All that is outside the red line will be deleted, while all within the blue line will be preserved. The boundary will pass between these two lines.

Step 6.

Press to begin creating the collage. The result will be shown in the After tab.

Step 7.

Click on . The AKVIS Chameleon plugin will close and the collage will appear in the graphics editor.

Step 8.

Let's make the girl's hand appear as if it is behind the mushroom. Select the History Brush from the Toolbar and process the girl's arm and hand. To make your work easier, set opacity of the layer to 70%.

Now we need to make some of the blades of grass appear as if they are in front of the girl. Use the History Brush again. Reduce the opacity of the layer and draw over the blades of grass so that they appear to be in the foreground.
And here is the final result: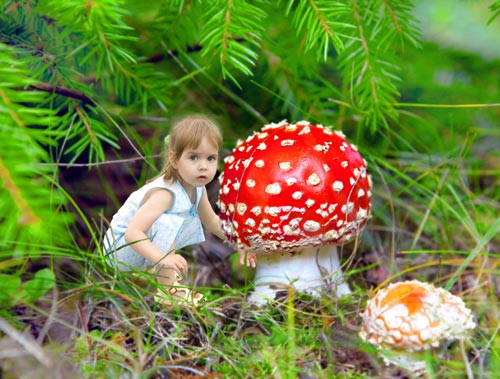 Chameleon v. 12.0 - Free 10-day Trial