Creating a Nice Greeting Postcard
All of us in childhood had fun creating hand-made Birthday postcards, Christmas postcards and St.Valentine's postcards for the people we love. And it was particularly pleasant to get a personalized greeting card.
AKVIS Chameleon allows you to recall the happy days and make your own personalized greeting postcard, even though with a photo editing software.
We will show the technique on an easy postcard. Later you can apply your creativity and imagination to make postcards for all possible occasions.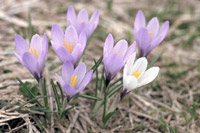 Source Images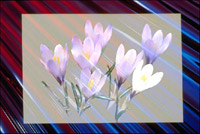 Result
If you used Chameleon Mode instead of Blend Mode, the greeting card would look different. The texture of the background, i.e. skew lines of the photo frame, would not be visible through the snowdrop-petals.
Chameleon v. 12.0 - Free 10-day Trial