Help the dove
We will use these three images to create a photo collage: a fire, a dove and hands. The photo of the fire will serve as a background image where we will add the dove and the hands.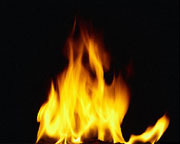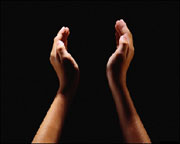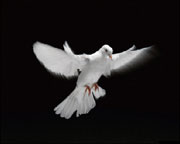 Source images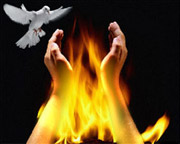 Result
First, we will transfer the hands into the image of the fire.

We select the hands with any selection tool.

Copy the selection by calling AKVIS -> Chameleon - Grab Fragment from the Filter menu.
Open the image of the fire and call AKVIS -> Chameleon - Make Collage from the Filter menu. The AKVIS Chameleon plug-in window will appear. In the Before tab you will see the fire image with the fragment (hands) you selected earlier.
Select Chameleon mode from the drop-down menu in Settings Panel.
Change the size and position of the hands with the Transform tool .

Press the button to begin the collage creation process. The result will appear in the After tab.
Apply the change by pressing the button and save the photo.

Now we add the dove.
Chameleon v. 12.0 - Free 10-day Trial