Step 5.

Note that small defects were formed over the smooth surface of the apple where there were spots.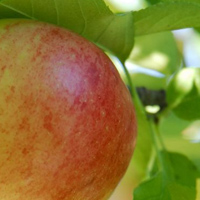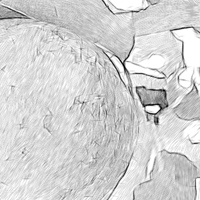 It's possible to make these defects less noticeable using the features of the program.
The first method: deactivate the Preserve Edges check-box. The strokes reorient themselves in a general direction, but now the image's borders are weaker.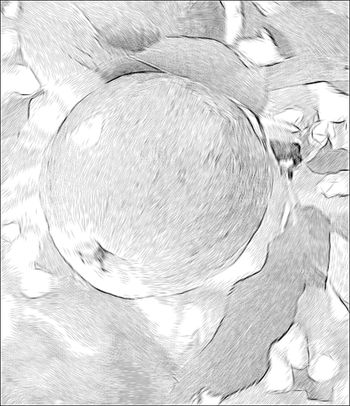 After "Preserve Edges" Was Deactivated
The second method: use the blur tools. Usually these are used to create an effect, but here they can be used to correct a defect.
Switch to the Background tab and choose Sketch & Blur from the drop-down menu, the processing method Drawing on Blur, and the Gaussian blurring method.
Use the blue pencil (Effect Area Tool)

to indicate the area that will not be blurred. Use the green pencil (Blur Area Tool)

to mark the area with defects - they will be blurred before the photo is converted into a drawing.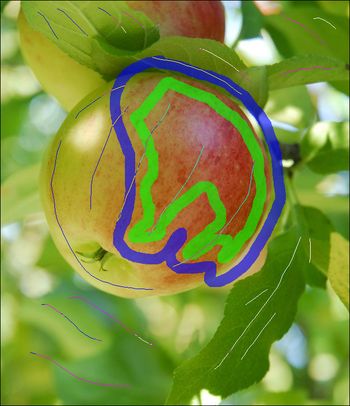 Area That Will Be Blurred
Start processing by pressing the

button.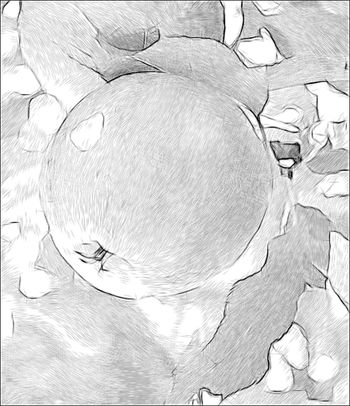 Blurring Was Used To Remove Defects