Step 4.

The only thing left is to remove the small defects around the shoulder: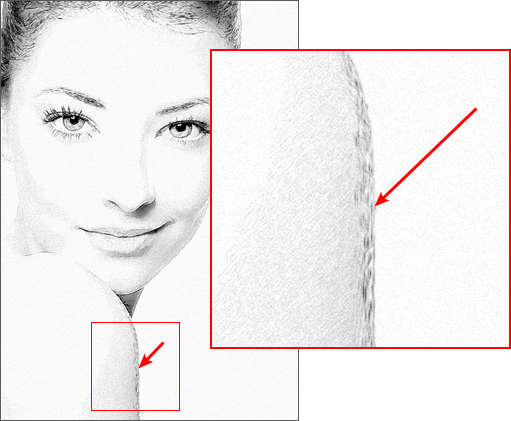 Small Defects After Processing
To do this, switch to the Background, select Sketch and Blur from the drop-down list, use Drawing on Blur, and choose Gaussian Blur for the blur method.
Draw over the area with defects using the green pencil

. This area will be blurred before being converted to a drawing. Use the blue pencil

to limit the scope of that area.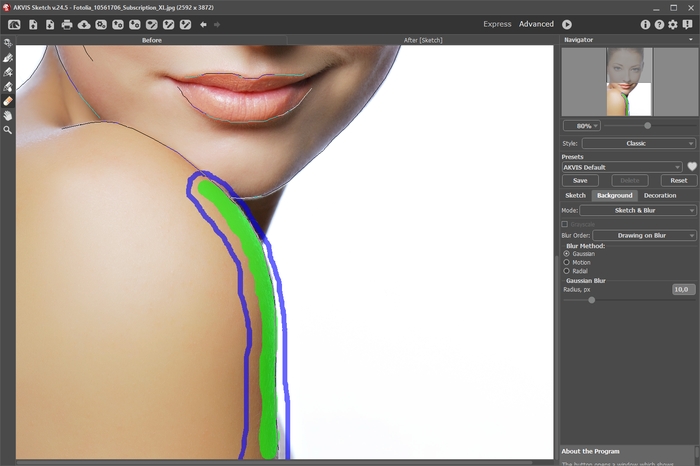 Marked Areas in "Sketch and Blur" Mode
Press

to start processing.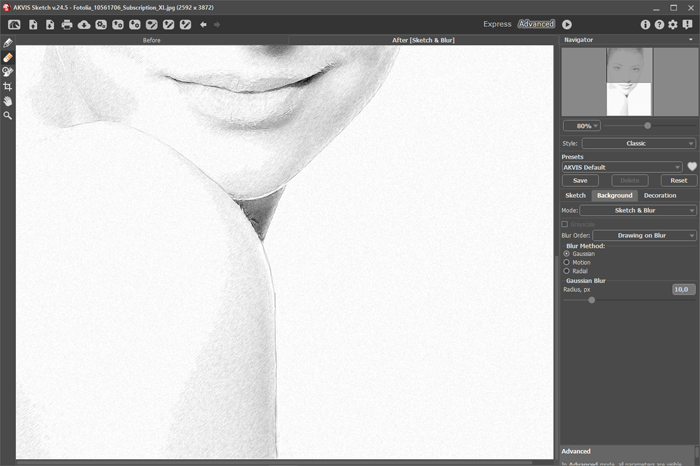 Result After Blurring