Watercolor on Canvas
AKVIS Watercolor turns ordinary photos into amazingly realistic aquarelle art. The painting can look even more vivid by adding a paper texture. You can try a variety of surfaces: watercolor paper, porous blotting paper, classic canvas or even unconventional materials like MDF board, brick wall, and others.
In the Decoration group switch to the Canvas tab to choose and adjust a texture for your artwork. Enable the Use Canvas check-box.
Hint: You can drag the Canvas/Frame/Text tabs to change the order of the application of the decoration effects.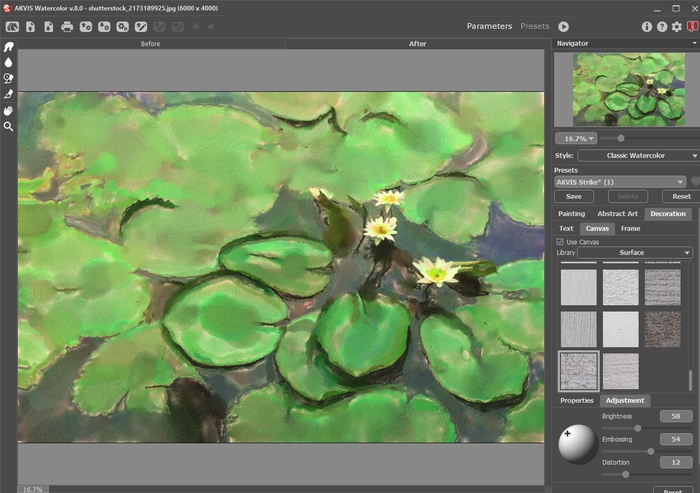 Watercolor on a Textured Paper
You can choose a texture from Library -> Surface or load your own sample: Library -> Custom…
Watercolor v. 7.0 - Free 10-day Trial