Watercolor Painting Effect
AKVIS Watercolor turns your photos into watercolor paintings. The program allows you to create your own masterpiece in just a few mouse clicks.
You can select a style of watercolor painting adjust the effect parameters in the Settings Panel, in the Painting tab.
The program includes two styles of photo to painting conversion: Classic Watercolor and Contour Watercolor. Each style comes with a wide range of ready-to-use watercolor presets.
The Classic Watercolor style allows you to create aquarelle arts with transparent paints. Due to the variety of settings, the program can imitate various painting techniques.
The Contour Watercolor style imitates a mixed method of painting, very close to the "dry-on-wet" watercolor technique. It adds thin lines to the painting to emphasize the edge of objects and allows you to simulate a combination of watercolor paint and pencils. The colors in such drawings are more vibrant and less blurred and the result may look like gouache or poster art.
Experiment with each effect and choose the best for your image.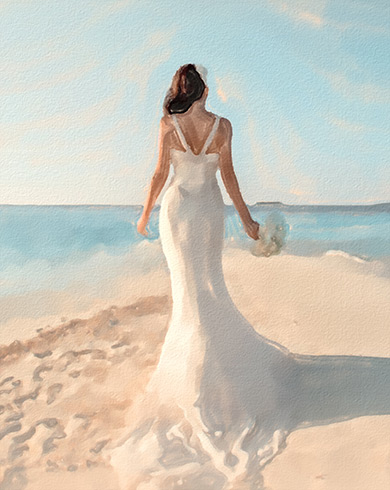 Classic Watercolor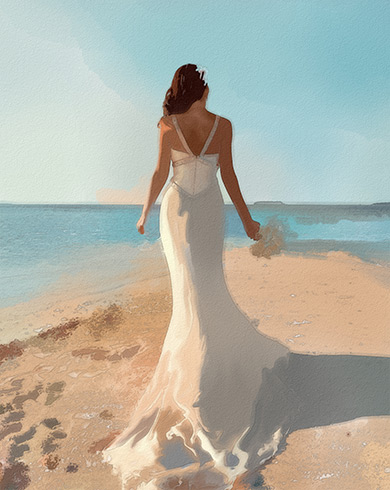 Contour Watercolor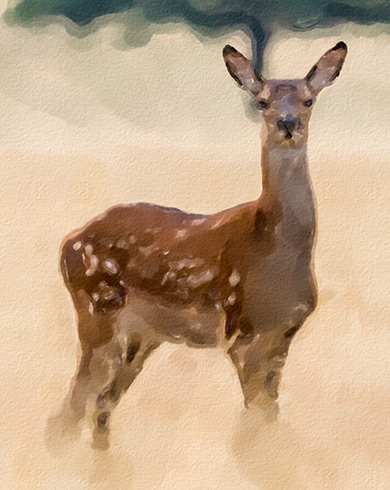 Classic Watercolor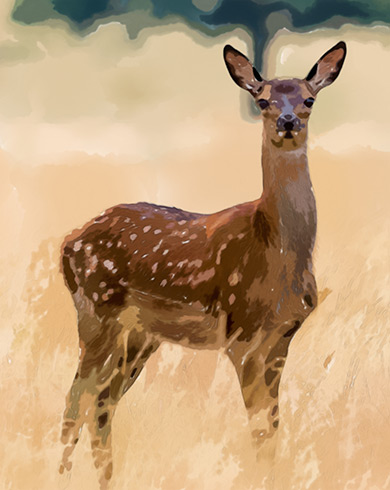 Contour Watercolor
Note: The Classic Watercolor style also includes the Stroke Direction tool

that helps to change the direction of the generated brush strokes. The other tools are available for both styles.
Watercolor v. 7.0 - Free 10-day Trial