Charcoal & Chalk Drawing
AKVIS Charcoal transforms your photos into charcoal and chalk drawings. Sketching with charcoal is an easy and fun technique. Using charcoal and chalk is an expressive drawing style.
Charcoal is one of the most popular materials for drawing. It lets you create a preliminary sketch as well as a complete work of art. It combines the advantages of different materials. Depending on how you hold the charcoal, you will get sharp clear lines or wide loose strokes.
Chalk is similar in texture and appearance to pastel. In its traditional white color, chalk is used to highlight bright areas in an image, add accents, and give your picture volume.
Using both tools you can create professional-looking expressive black and white images. It's also possible to play with colors to achieve outstanding artistic effects, such as sanguine, sepia, or others.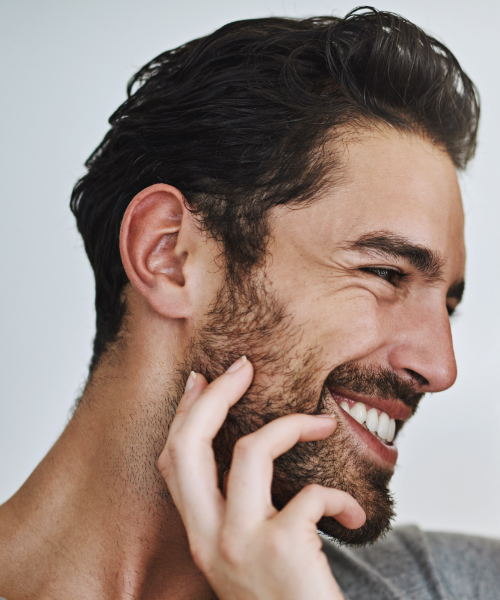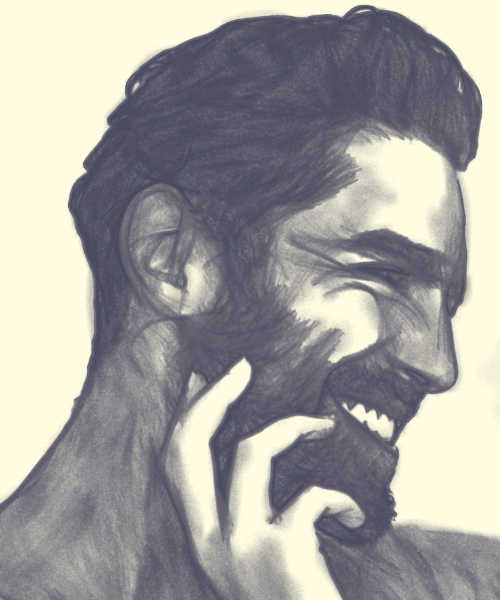 Charcoal and Chalk Drawing from Photo
Adjust the effect settings in the Drawing tab:
Paper Color. Change the color of the background. Click on the color plate to choose the color from the image with the eyedropper. Double click to open a standard color selection dialog.

Light Paper

Dark Paper

Enable the Charcoal and Chalk check-boxes to choose drawing materials - both or one of them.

Charcoal and Chalk Drawing

Charcoal Drawing

Chalk Drawing

You can select colors for the charcoal and chalk strokes with the color plates.

Note that these colors will also be used for the post-processing tools: Charcoal and Chalk .

Strokes Tab:

Stroke Thickness (10-100). The parameter defines the maximum width of the strokes. The width can vary, but will not exceed the specified value.

Stroke Thickness = 20

Stroke Thickness = 70

Min Length/Max Length (5-500). The parameter sets the full range of the possible stroke lengths. In the drawing, only those strokes will be displayed which are greater than the minimum length (the left slider) and shorter than the maximum length (the right slider).

Min Length/Max Length = 5/20

Min Length/Max Length = 50/150

Density (1-100). The parameter affects the amount of pigments in a stroke. The higher the value, the brighter and denser the stroke will be.

Density = 10

Density = 60

Smudging (0-100). The parameter adjusts the degree of blurring and smearing, making the drawing softer.

Smudging = 10

Smudging = 100

Pressure (1-100). The parameter defines the degree of the strokes visibility. Low values produce the lighter strokes. Increasing the value makes the strokes brighter and more pronounced.

Pressure = 5

Pressure = 50

Intensity (0-100). The parameter adjusts the brightness and expressiveness of the strokes. Increasing the value increases the shading.

Intensity = 25

Intensity = 75

Hatching Tab:

Shadows (0-100). At low values, the image is flatter. Increasing the value makes the drawing more voluminous, three-dimensional, the shadows become deeper and richer.

Shadows = 5

Shadows = 50

Precision (1-100). The parameter defines the precision and accuracy of the strokes. At low values, the image is blurry. The higher the value, the more clear lines and details appear.

Precision = 3

Precision = 30

Smoothing (0-100). Increasing the value makes the transitions between the strokes smoother.

Smoothing = 0

Smoothing = 100

Alignment (10-100). The parameter adjusts the position of the strokes. At low values, the strokes are applied randomly, chaotically and twisted. At higher values, they are drawn more neatly and evenly.

Alignment = 20

Alignment = 90

Sensitivity (1-100). The parameter is responsible for finding the edges. The higher the value, the more contours and details appear in the image. Decrease the value to remove odd lines.

Sensitivity = 40

Sensitivity = 90

Charcoal Density (1-100). The parameter changes the number of the charcoal strokes.

Charcoal Density = 10

Charcoal Density = 50

Charcoal Hatching (10-100). The parameter defines the areas shaded with charcoal. At low values, the charcoal appears only in the darkest areas. Increasing the value adds charcoal strokes in lighter areas.

Charcoal Hatching = 25

Charcoal Hatching = 75

Chalk Density (1-100). The parameter changes the number of the chalk strokes.

Chalk Density = 1

Chalk Density = 30

Chalk Hatching (10-100). The parameter defines the areas shaded with chalk. At low values, the chalk appears only in the lightest areas. Increasing the value adds chalk strokes in darker areas.

Chalk Hatching = 20

Chalk Hatching = 70
Charcoal v. 5.6 - Free 10-day Trial