Church. Beauty in Rough Strokes
The author of the example is Alberto Mandis.
Alberto shares the secret of how to make a real work of art out of a photograph. With AKVIS OilPaint, you can stylize an oil painting using rough strokes and canvas texture. This is done in just two steps!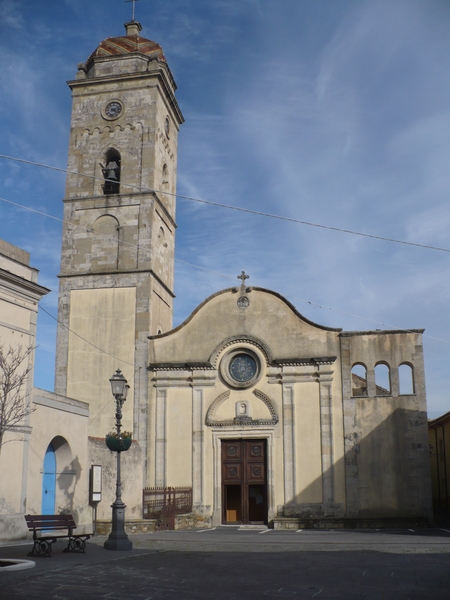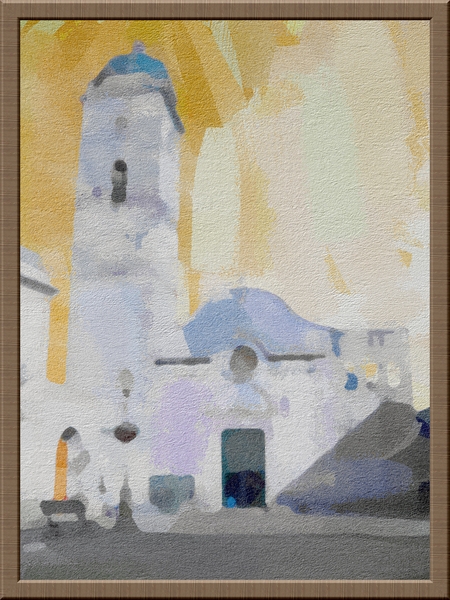 Oil Painting
Step 1.

Open an image in AKVIS OilPaint.

Original Image

The first step is to get a vivid and colorful, simplified image that looks like a gouache.

For more brightness, you can use the color variations of the brush strokes in the Abstract Art tab:

Start processing , then save and reopen the result .

Result
(Painting with Large Abstract Strokes)

Step 2.

In the second step, add a "cement" texture to the image using the Decoration -> Canvas tab. Set the Embossing parameter to the maximum.

Adding a Canvas

Switch to the effect parameters (Painting tab). Set the maximum Simplify; the rest of the settings leave as is.

To convert the image to shades of brown, use the Abstract Art tab:

Image on Canvas, Re-processed with OilPaint

Step 3.

Process and save the image. The author has placed the painting in a custom frame with a natural wood texture.
OilPaint v. 10.1 - Free 10-day Trial