Snowman: Creating a Greeting Card
Winter is a wonderful time filled with snowball fights, sledding downhill and of course snowman-making. Capture the magic of the winter season with AKVIS OilPaint by creating a holiday greeting card for your loved ones!
Oil Painting
Step 1. Open

an image in AKVIS OilPaint.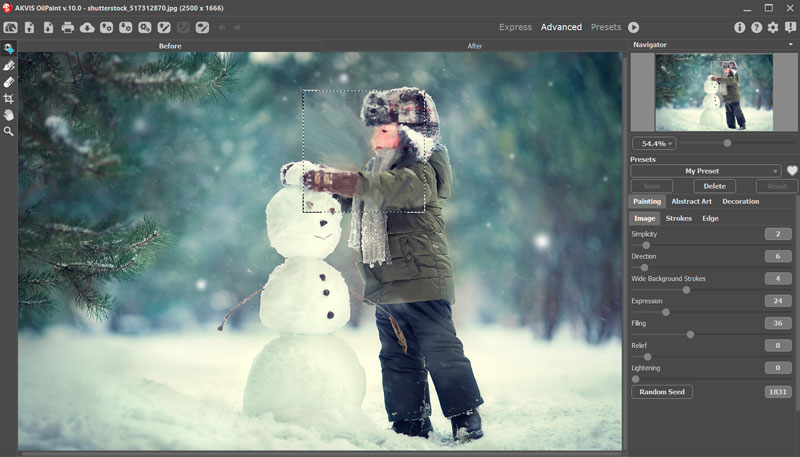 Original Image
Adjust the parameters as follows. Start processing by clicking

.
Optionally, you can download the ready-to-use preset. Unzip the archive by right-clicking on it and selecting Extract. Then load

the preset into the program.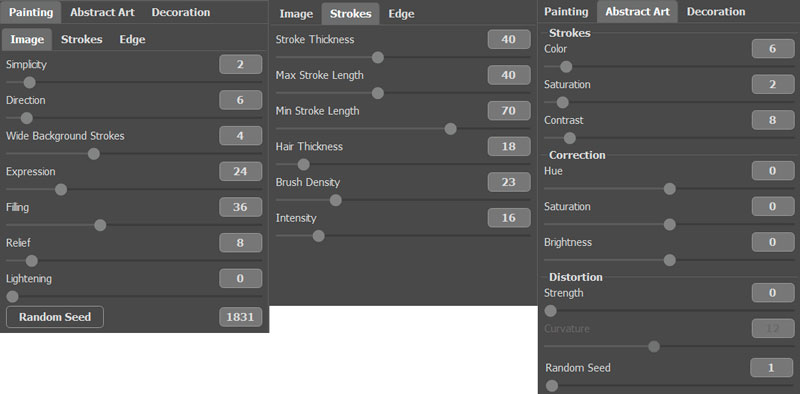 Step 2. Add canvas texture to the image using the Decoration -> Canvas tab. Now it looks more voluminous and lively.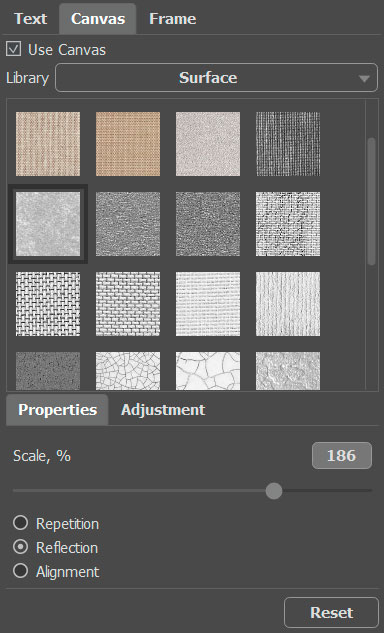 Adding a Canvas
Step 3. If necessary, use the History Brush

to restore lost image details (in this case, the details of the snowman).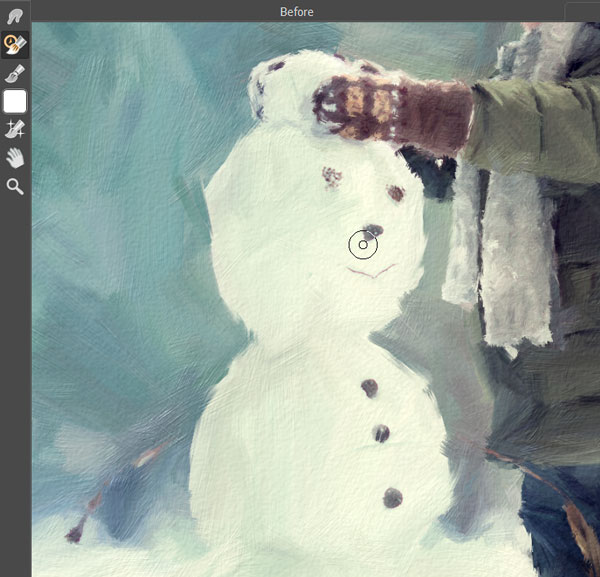 Using History Brush
Step 4. You can add text and frame to the image to express your best wishes. Use the Decoration -> Text/Frame tabs.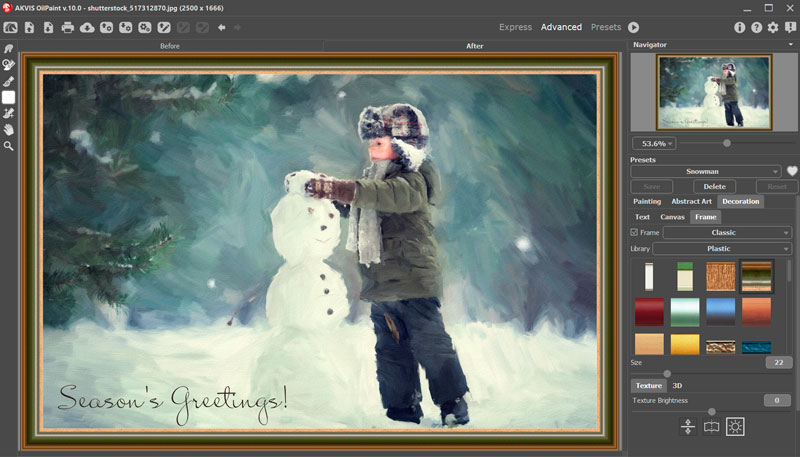 Christmas Card
Save the image using

. Now you can surprise your friends and family with a personalized greeting card!
OilPaint v. 10.1 - Free 10-day Trial