How It Works
AKVIS HDRFactory creates HDR images from a series of photographs taken at different exposures or from a single photograph. You can come very close to reality or even go beyond it by creating stylized images with fabulous colors and unique effects.
The program can also be used for photo correction You can adjust color saturation and brightness, and bring out the detail in dark and bright areas.
The software is available in two versions — as an application program (standalone) and as a plug-in to photo editors.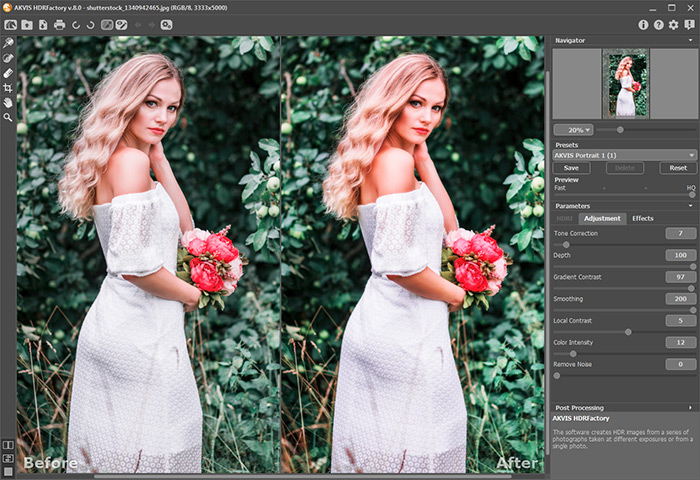 For more details please read the Tutorial below:
HDRFactory v. 7.6 - Free 10-day Trial