Particle Explosion Effects: How It Works
AKVIS Explosion is a graphics program for creating destruction effects on images. The software explodes the selected part of a photo and splits it up into a flying cloud of particles: sand, smoke, smithereens, splinters, etc.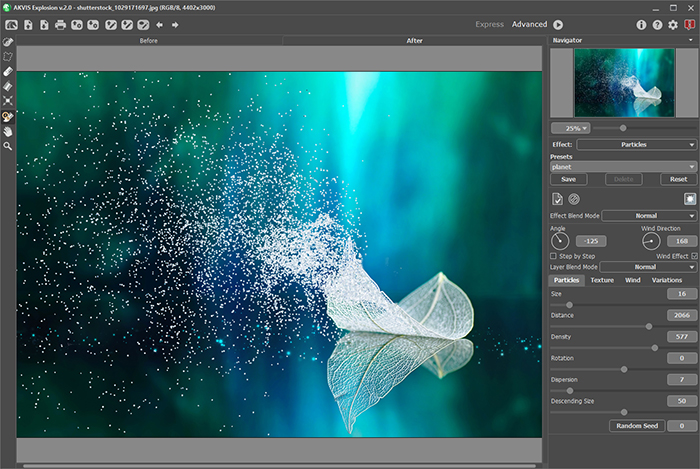 The Tutorial will help you to get started with the Explosion program.
Explosion v. 1.7 - Free 10-day Trial