AKVIS Coloriage 14.0
| Add Color to Black and White Photos
What's New in Version 14.0
AKVIS Coloriage allows you to colorize black and white photos and replace colors in color images. It's a simple yet functional program with many possibilities for color manipulation.
Version 14.0 introduces new features which make the software even more efficient: the ability to load a sample image for coloring, new preprocessing parameters, and some minor fixes. Add color to your images! Bring your old black and white photos to life!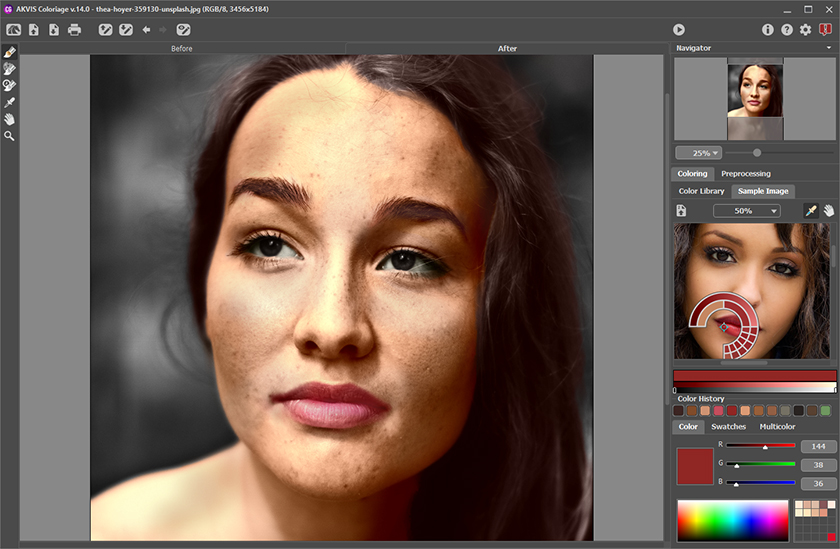 In Version 14.0:
Sample Image

The update provides the most convenient feature that makes it easier to select colors for your images - Sample Image. You can open any picture into a special section and take colors from it using the eyedropper.

Along with this feature, you can still use the Color Library and other color selection tabs.

Start experimenting with your photos and try new coloring options!

Preprocessing

Now two main tabs are available in the Settings Panel: Coloring (with all colorization features) and Preprocessing (with the new parameters of preliminary processing).

The new group of the parameters help to enhance the image to get the best result. You can turn a color photo into grayscale, adjust the image brightness and contrast. Achieve high-quality colorized photos!

Also, in the new version:
- Verified compatibility with the latest versions of the image editors.
- Added minor interface improvements.
- Fixed minor bugs.
Download AKVIS Coloriage 14.0:
Windows 7, 8, 8.1, 10, 11:
macOS 10.12-13.0 (M1/Intel):
Linux: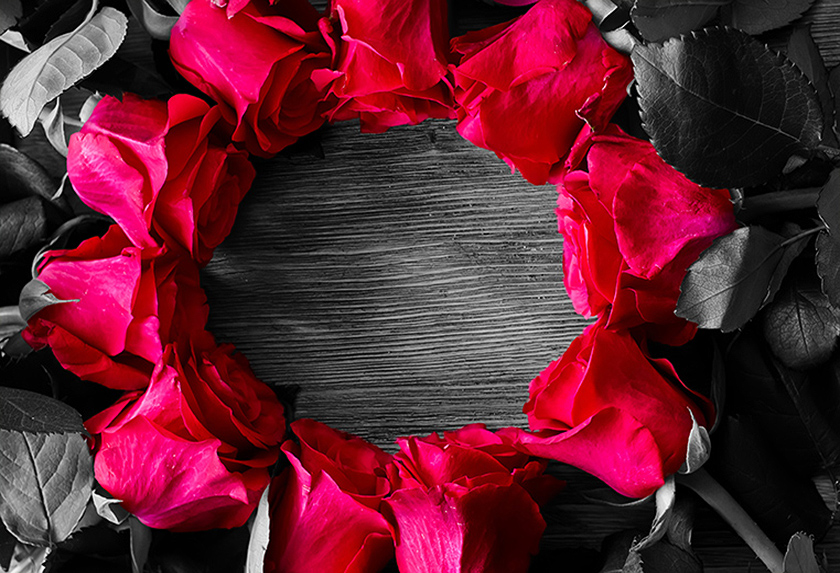 Upgrade Information:
The update is FREE for recent buyers who purchased or upgraded AKVIS Coloriage during the last 12 months.
Check if you are eligible for a free update in the Customer Room or contact us at support@akvis.com.
If your license is older and is not valid for the new version, get Coloriage 14.0 for only $14.95.
You can update all your AKVIS programs to the latest versions for $39.95.
License Upgrade:
Level up your license to Deluxe or Business by paying only the difference in prices and get the premium features (including Multicolor Mode, Variations of Colorization, and Tuning Brush) plus extra 1 Year of Updates for FREE as a bonus!
Learn more about update/upgrade options.
Changes in previous versions: