Airbrush Effects for Videos — How It Works
AKVIS AirBrush Video applies spray painting techniques to videos. The plugin creates impressive eye catching videos filled with brilliant colors, shading and shadows effects. Add artistic effects to your videos and impress your viewers!
The plugin is compatible with these video editors: Adobe Premiere Pro, Adobe After Effects, Adobe Premiere Elements, EDIUS Pro 9.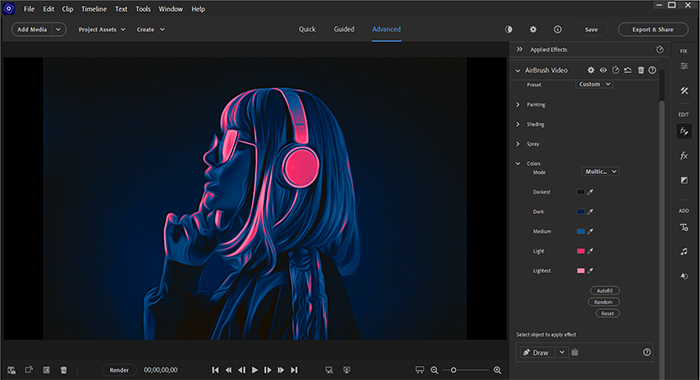 Learn how to create amazing effects with the AirBrush Video plugin:
AirBrush Video v. 1.5 - Free 30-day Trial