How It Works
AKVIS Artifact Remover AI repairs images with any compression ratio. The program uses machine-learned algorithms to eliminate JPEG artifacts and noise, reduce pixelization, and clean up edges.
The software can work independently as a standalone program as well as a plug-in to a photo editor.
The Free version is available!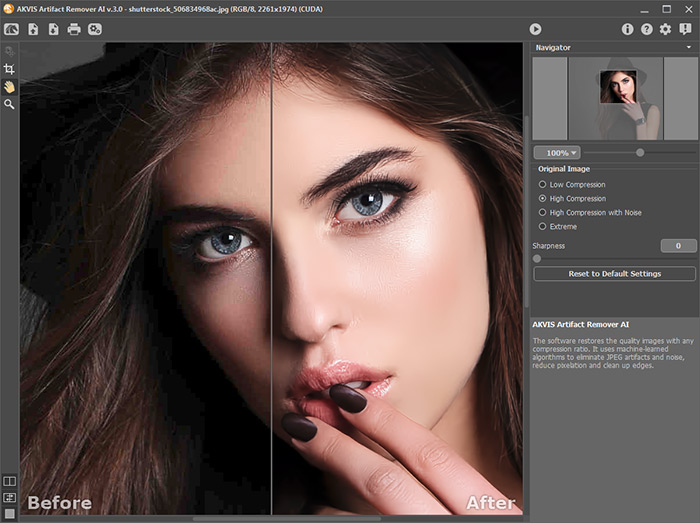 Artifact Remover AI v. 1.0 - Free Download