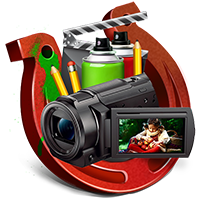 Video Bundle (7 Video Plugins)
Apply Artistic Effects to Your Videos!
Apply Artistic Effects to Your Videos!
The bundle contains all AKVIS video editing plug-ins: AKVIS AirBrush Video, AKVIS Charcoal Video, AKVIS Neon Video, AKVIS OilPaint Video, AKVIS Sketch Video, AKVIS Stencil Video, and AKVIS Watercolor Video, with a good discount - 30% Off! Transform your videos into stylized animations in different artistic techniques!
The plugins are compatible with the most popular video editors: Adobe After Effects, Adobe Premiere Pro, Adobe Premiere Elements, DaVinci Resolve, Vegas Pro, EDIUS Pro 9, the Natron free video editor, etc.
The package is available in two variants: Home and Pro. They differ in functionality and the purpose of using the products. Commercial use is only allowed for Pro licenses.