Video to Watercolor Cartoon — How It Works
AKVIS Watercolor Video transforms videos into animated cartoons, simulating watercolor painting techniques.
The software includes two filters representing two artistic styles: Watercolor Video Classic and Watercolor Video Contour. Make animated cartoons that look like painted with watercolor!
The plugin is compatible with the most popular video editing programs: Adobe Premiere Pro, Adobe After Effects, Adobe Premiere Elements, EDIUS Pro 9, DaVinci Resolve, Vegas Pro, etc. See the list of compatible programs.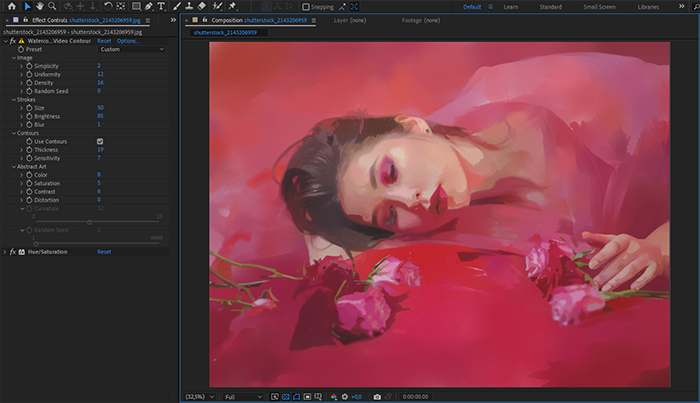 Use the tutorial to learn how to create stunning cartoons with the Watercolor Video plugin:
Watercolor Video v. 1.0 - Free 10-day Trial