Program Activation
AKVIS Frames software is available free of charge!
Just download the program and activate it by entering your email address.
When you run the unregistered version, the activation window will appear.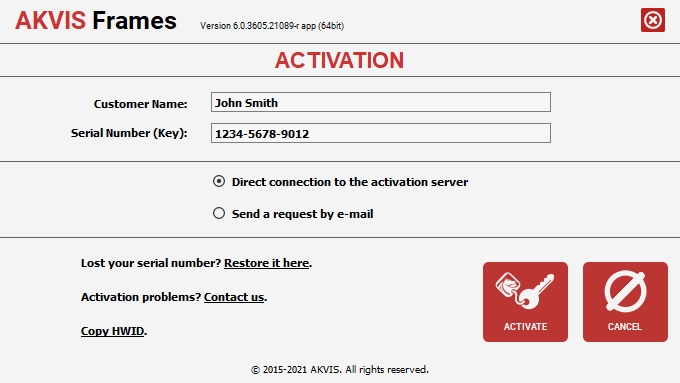 Enter your name and your email address. Click on ACTIVATE.
Your registration is now completed!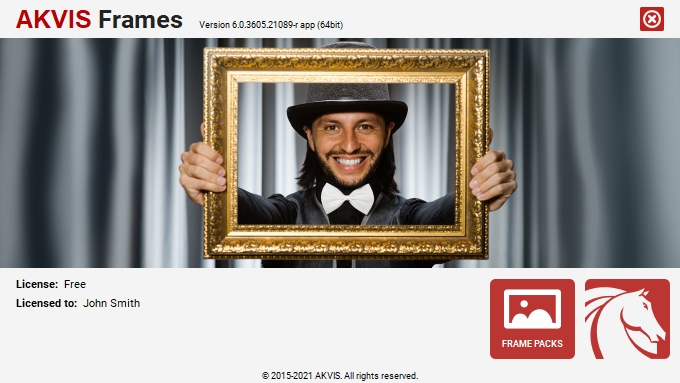 Attention! During the activation process your computer must be connected to Internet.
If your computer is not connected to Internet, use the Offline Activation method:
You will see a message that contains HardwareID (HWID) of your computer where you want to register the program. Send it to us: activate@akvis.com.
You will get a license file for the program - Frames.lic.
Save this file (do not open it!) in the AKVIS folder in Users' Shared (Public) Documents:
Windows Vista/7/8/10:

Users\Public\Documents\AKVIS;

Mac:
If you have questions or problems, please do not hesitate to contact us at support@akvis.com.
Frames v. 4.0 - Free Download