AKVIS Chameleon 12.0
| Photo Collage Creation
What's New in Version 12.0
AKVIS Chameleon makes it easy to create outstanding photo collages and compositions. The software includes 5 modes of collage creation: Montage, Chameleon, Blend, Emersion, and Double Exposure. Version 12.0 offers the modern user interface, native support for Apple M1 processors, and other changes. Combine your images and bring dreamlike visions to life!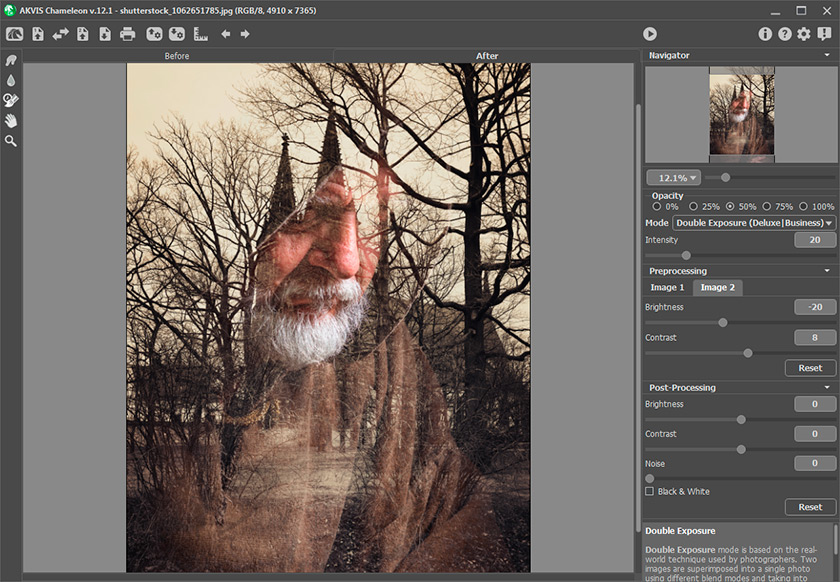 In Version 12.0:
New Interface

The user interface has been redesigned according to modern trends and to the appearance of the latest updates of other AKVIS programs. The program icon has also been modified.

Also, in the new version:

- Added native support for the Apple M1 series of processors.
- Extended the list of supported RAW formats.
- Verified compatibility with the latest versions of the image editors.
- Discontinued support for Mac OS X 10.10-10.11. The previous versions are available for users of old Macs.
- Fixed bugs and improved stability.
Download AKVIS Chameleon 12.0:
For Windows 7, 8, 8.1, 10, 11:
For macOS 10.12-12.0 (M1/Intel):
You can use the software as a standalone application and/or a plugin for graphics editors.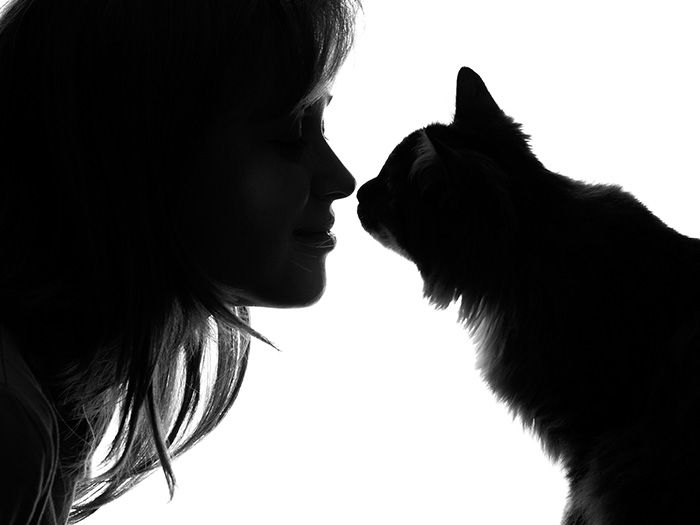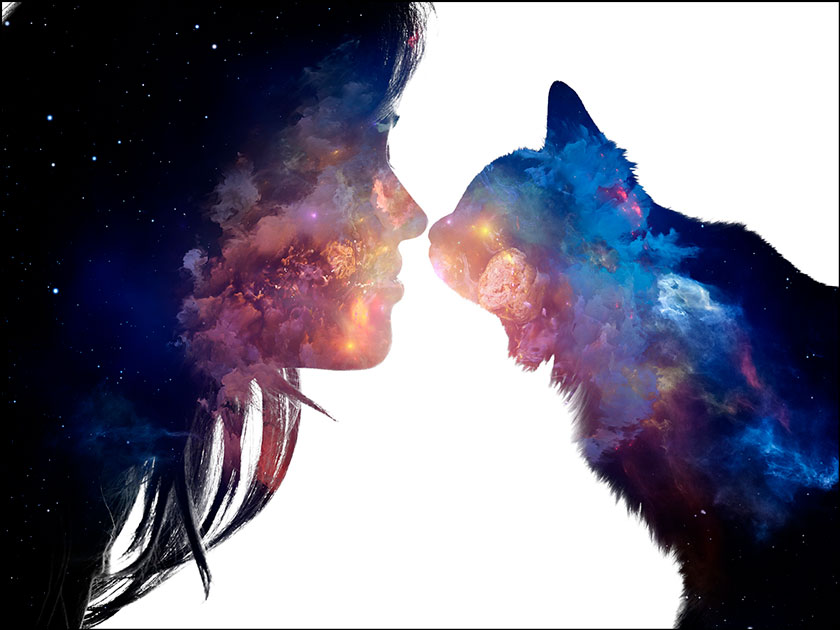 Update to The New Version:
The update is FREE for recent buyers who purchased or upgraded AKVIS Chameleon during the last 12 months.
Check if you are eligible for a free update in the Customer Room or contact us at support@akvis.com.
If your license is older and is not valid for the new version, get Chameleon 12.0 for only $14.95.
You can update all your AKVIS programs to the latest versions for $39.95.
License Upgrade:
Level up your license to Deluxe or Business by paying only the difference in prices and get all premium features (including the Double Exposure mode and some tools) plus extra 1 Year of Updates for FREE as a bonus!
Learn more about update/upgrade options.
Learn what's new in the previous versions: