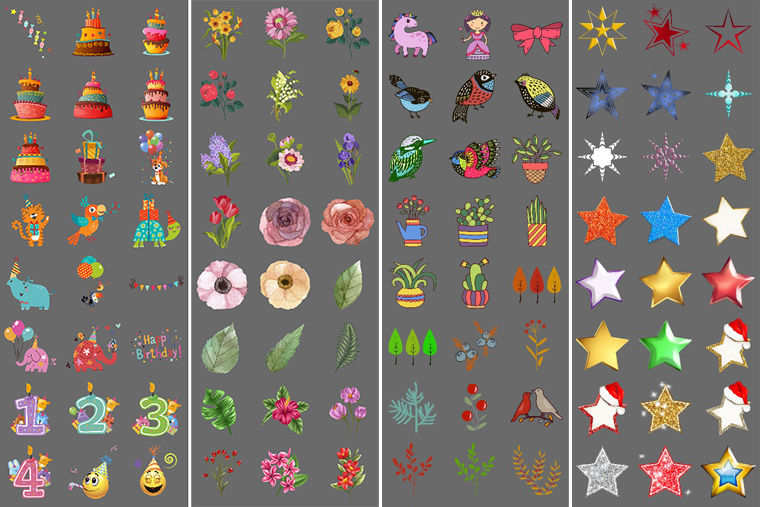 Experiment with different designs and enjoy versatile results!
New Default Frame Pack
The default hand painted picture frames have been replaced with the new templates. Old templates are still available as a part of the Free Pack.
Frame Packs Manager
The Frame Packs Manager familiar to users of AKVIS Frames is a quick and easy way to navigate through the hand painted frame packs.
Interface Improvements
The new version provides the modernized user interface. Some check-boxes have been reorganized and replaced with user-friendly icons.
Also in the new version:
- added new presets for the Pattern and Classic frames;
- full compatibility with Photoshop CC 2018;
- the maximum available scale of the interface now depends on the screen resolution;
- improved the brightness increasing algorithm for patterns and textures;
- accelerated the Ragged Frame algorithm;
- fixed minor bugs.
Upgrade Information:
If you bought the program during the last 12 months, your key will work with the new version.
Check if you are eligible for a free update in the Customer Room or contact us at support@akvis.com.
If your license is not valid for ArtSuite 13, you can upgrade the software for only $14.95. Read more.
Upgrade your Home license to Home Deluxe or Business by paying the difference in prices and get all features plus extra 1 Year of Updates for FREE as a bonus! Compare licenses and features.
Changes in previous versions: