AKVIS Refocus AI 11.6
| Focus Improvement & Blur Effects
What's New in Versions 11.5, 11.6
AKVIS Refocus AI enhances the clarity and sharpness of photographs, fixes camera shake problems, and adds artistic bokeh and lens blur effects to pictures.
Version 11.5 includes some interface and processing improvements. Bring your blurry photos into focus!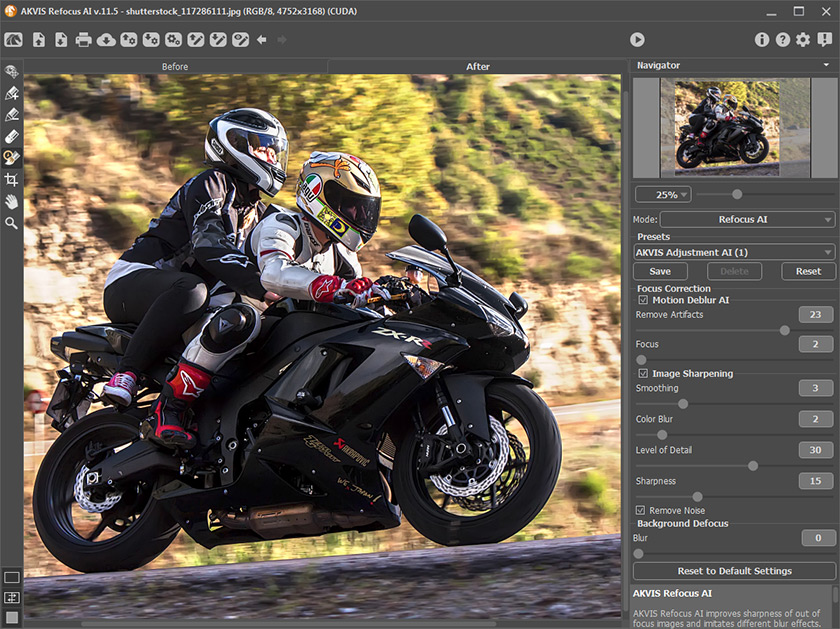 In Version 11.5:
Improved processing of non sRGB images in Motion Deblur AI.
Added file saving options in the Batch Processing dialog box.
Added improvements in UI design, changed icons in the top panel. The program icon has also been changed.
The CUDA-powered module for neural networks moved to a separate download (for Windows).
Fixed bugs and improved program stability.
In Version 11.6:
Added native support for the Apple M1 series of processors.
Fixed minor bugs and increased stability.
Download AKVIS Refocus AI 11.6:
For Windows 7, 8, 8.1, 10, 11:
For macOS 10.12-12.0 (M1/Intel):
You can use the software as a standalone application and/or a plugin for image editors.
Note: To use GPU power for AI, you need an NVIDIA graphics card with CUDA Compute Capability 3.5+ and the latest version of a driver for the graphics card. Otherwise, the processing will be performed by the CPU which will take much longer. Learn more.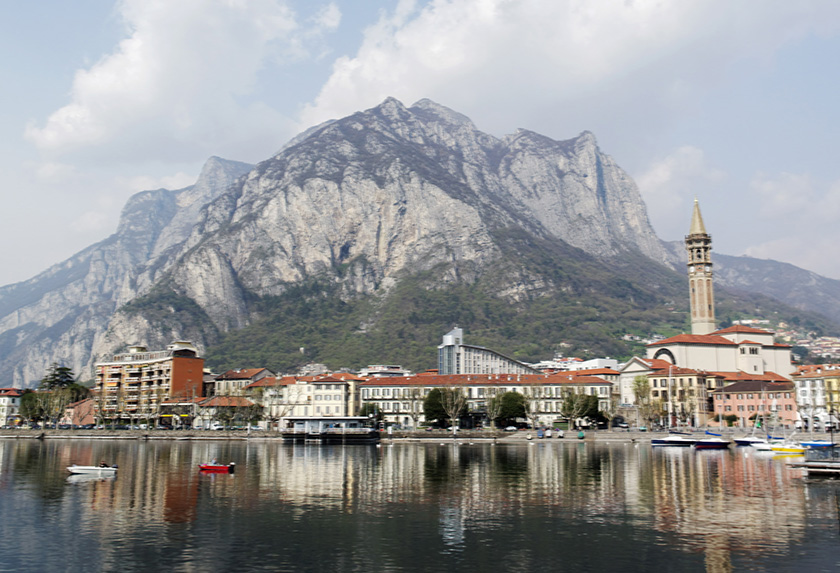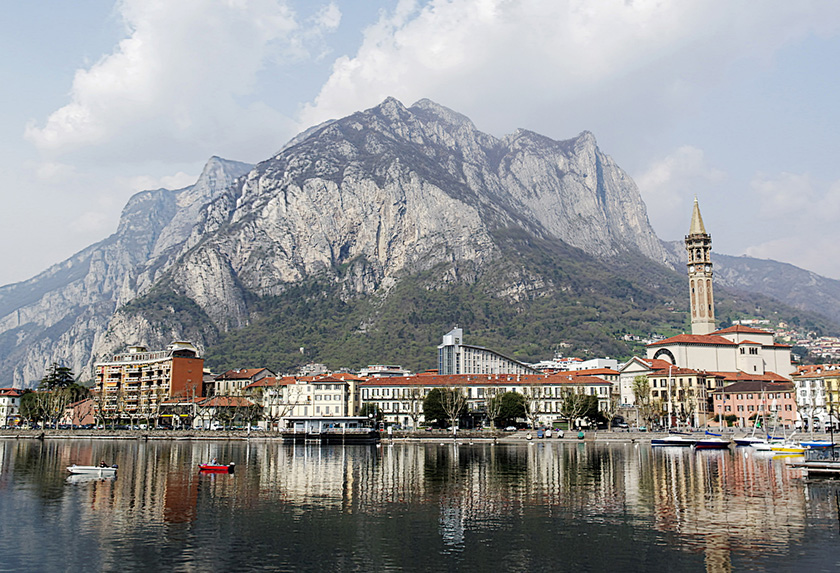 Upgrade Information:
The update is FREE for recent buyers who purchased or upgraded AKVIS Refocus AI during the last 12 months.
Check if you are eligible for a free update in the Customer Room or contact us at support@akvis.com.
If your license is older and is not valid for the new version, get Refocus AI 11.6 for only $14.95.
You can update all your AKVIS programs to the latest versions for $39.95.
License Upgrade:
Level up your license to Deluxe or Business by paying only the difference in prices and get all the Deluxe/Business features (including the Selective Focus and Background Defocus options in Refocus AI mode, and Iris Blur mode) plus an extra 1 Year of Updates for FREE as a bonus!
Learn more about update/upgrade options.
Changes in previous versions: