Crystal eggs
The author of this example is Gun Legler. She demonstrates how to create two clones of the crystal egg using the Chameleon Brush. Since the eggs are placed into different parts of the image, they get painted into different colors creating a peculiar ensemble.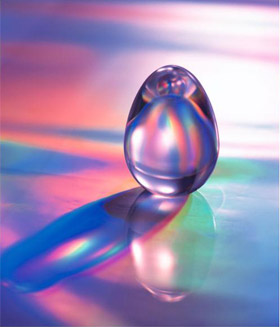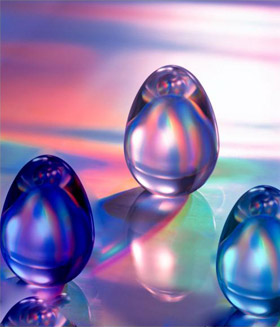 In order to clone the crystal egg you have to follow the steps below:
Select the Chameleon Brush and adjust its size.
Deactivate the Aligned check box, so that every time you apply the tool, the pattern is taken from one and the same starting point.
Keeping the Alt key pressed, specify the starting point for cloning on the crystal egg.
Move the mouse cursor to the left lower corner of the image and, keeping the left mouse button pressed, clone the crystal egg in one stroke.
Then move the cursor to the right lower corner and create the second clone in one stroke.