A Black Cat in a Dark Room
Have you ever tried searching for a black cat in a dark room? A difficult task. The author of the snapshot managed not only to find the cat but even take a photo of it with the built-in camera of his mobile phone. However, the quality of the photo is poor due to bad lighting. We will resort to the help of AKVIS Enhancer to shed light upon the black cat.
| | |
| --- | --- |
| | |
| Before | After |
We use the Enhancer plugin in this tutorial, but you can take the standalone edition and use the same parameters to achieve this result.
Open the photo in your photo editor and call AKVIS Enhancer Plug-in.
(If you use the standalone version of Enhancer just run it and open the image there.)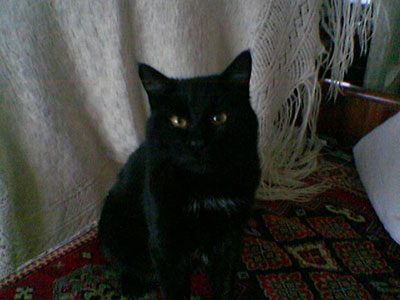 Select Improve Detail mode and the photo will be processed at the default parameter values. The default value of Level of Detail is 5. As the photo is of poor quality, the increase in detail revealed color noise. To reduce the color noise, move the slider of Level of Detail to 2.
As the photo is dark we should increase the value of the parameter Shadows. We set the parameter to 80 and see the details in the shadows while the details in the light parts of the image are not affected.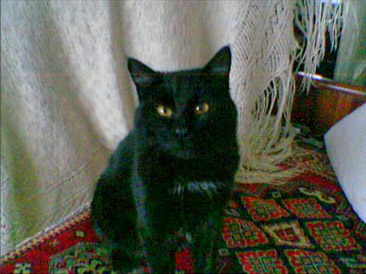 If you use the plugin version, press the button

to apply the results of detail enhancement and close the plug-in's window.
(In the standalone edition just save the photo.)
The photo was of bad quality and the detail enhancement also revealed color noise in the dark areas.
To get rid of color and luminance noise you can apply AKVIS Noise Buster. See a tutorial to learn how it works.