Step 5.

In

Then go to Cutter -> Mat Size and set your mat size to your preference. This example shows a 12"x12".
Step 6.

Go to File -> Place Image and locate your AKVIS ArtWork Pen & Ink image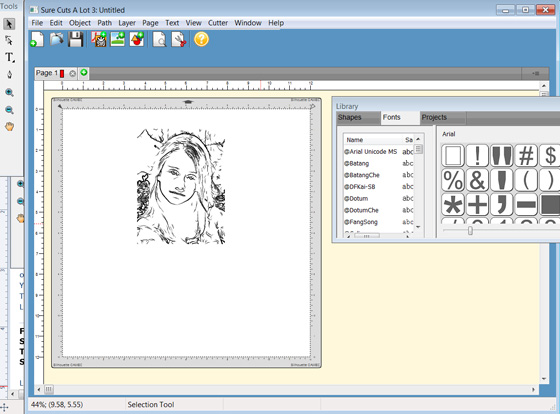 Step 7.

Click on image and then go to File -> Trace Image. This will bring up the Trace Image settings. Your image will display in red. As in the AKVIS program, you will modify the image to adjust to your preference. Using the up/down arrows. Once you have an image you are pleased with, click on the OK button.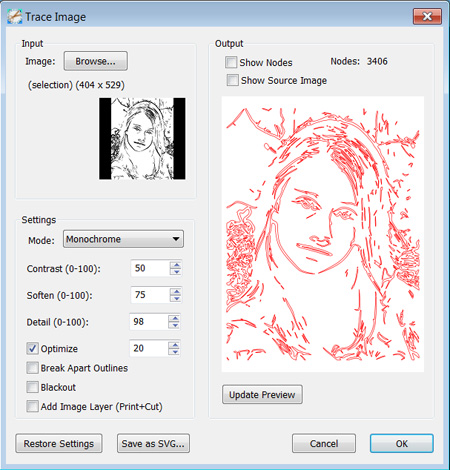 Step 8.

You now will have two images on your screen. One is the actual image you placed, then the other is the image you 'traced'. Click on the image to select it and click 'delete' on your keyboard to remove the top/original image. You now are left with the 'traced' image.

Click on image, in SCAL go to Cutter then Preview and your traced AKVIS ArtWork Pen & Image image will display red.

In your cutting machine, make sure you have replaced your blade with a pen. Turn on your machine, hook up the image to your computer using a USB cord. Load paper onto your cutting mat. Turn on your machine. Be sure to select 'load cutting mat' click on the ENTER button and your mat will go into the machine and is now ready to 'draw'.

Back in SCAL, go to Cutter and select cut with (Choose your Machine).

Change your settings.
Cut Settings -> Holder should be PEN
Speed and Pressure -> Material – use the pull down arrow to select the type of material that is on your cutting mat. Click cut button.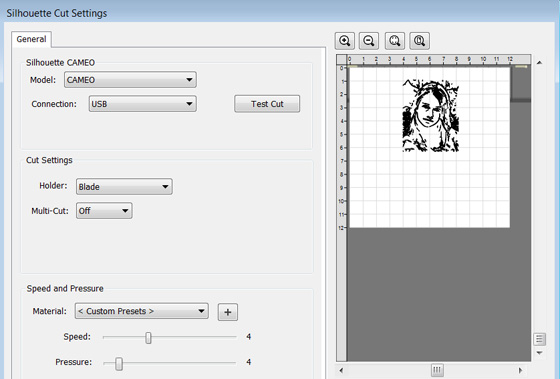 Step 9.

The electronic cutting machine will start to 'draw' the image.

You will see a progress bar on your computer monitor.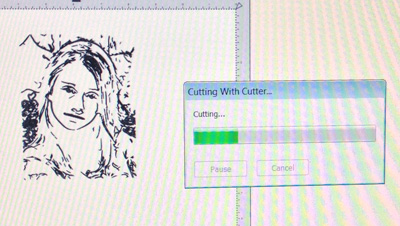 Ta Da! Your original image converted to a drawing using AKVIS ArtWork Pen & Ink.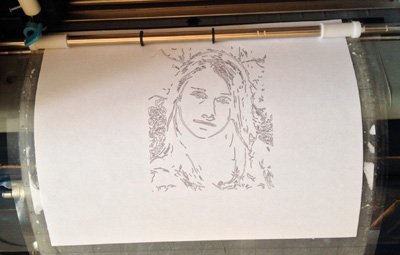 There are many brands of electronic cutting machines. All have various capabilities and all have support forums. I believe the AKVIS programs would be a huge benefit to a designer using one of these machines.