Step 3.

Click on the button

in the Control Panel to open the Batch Processing dialog window.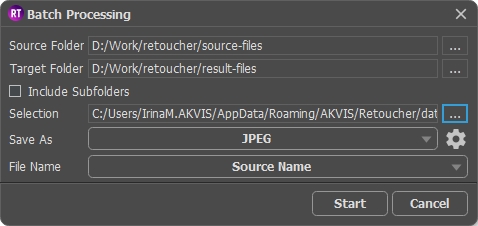 In the Source Folder field choose the folder which contains the photos to be processed.
In the Target Folder choose the folder where the processed photos will be saved. You can check Include All Subfolders to process all images in all subfolders of the selected folder (keeping the structure).
Choose a .retouch file with the selection.
In the Save As list specify the file format and quality level for the images.