Step 4.

Call the AKVIS NatureArt plugin: Filter -> AKVIS -> NatureArt.

Choose the Fire effect and select the effect area using the Selection Brush

. For this effect we can define only the origins from where the flame will appear.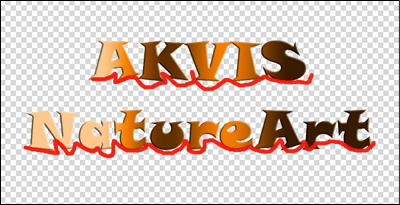 Adjust the parameters of the effect and start image processing with

.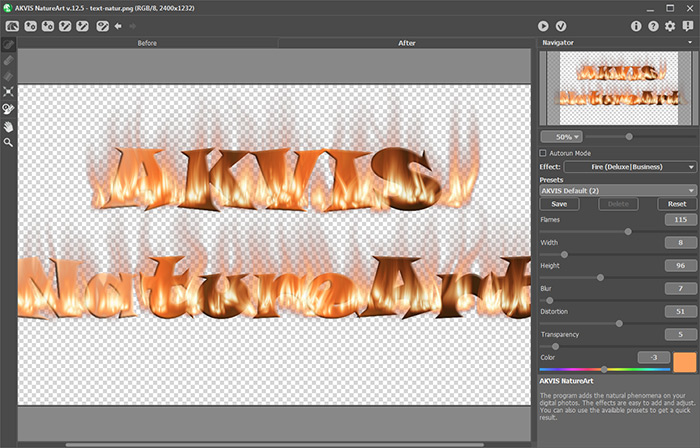 Press

to accept the result and close the plug-in's window.
You will see the result in the upper layer, in Photoshop. Since the transparent pixels are locked, the flame does not extend beyond the letters.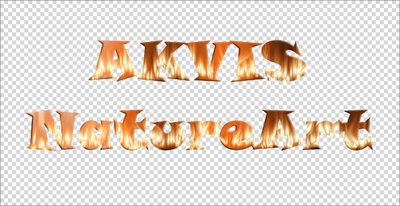 Upper Layer