Step 6.

To edit the fragment by hand, switch to Manual mode.

Use Zoom

to enlarge problem areas.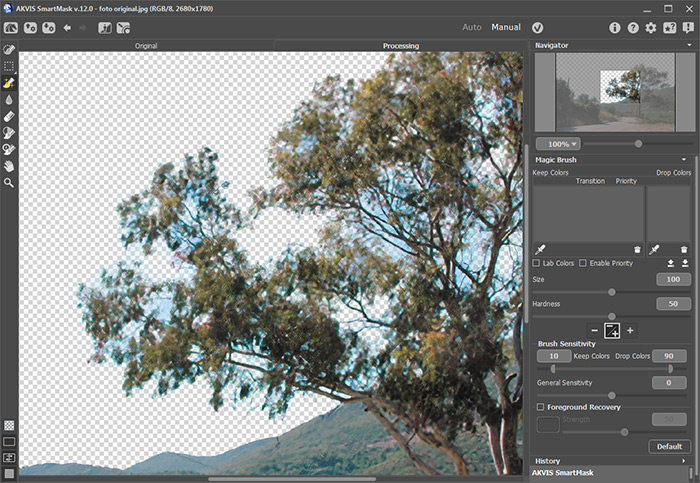 Enlarged Fragment
Activate the Magic Brush tool

and use the eyedropper tools

to pick up the colors for the Keep Colors and Drop Colors lists.
Then select the Magic Brush tool and use it on the image.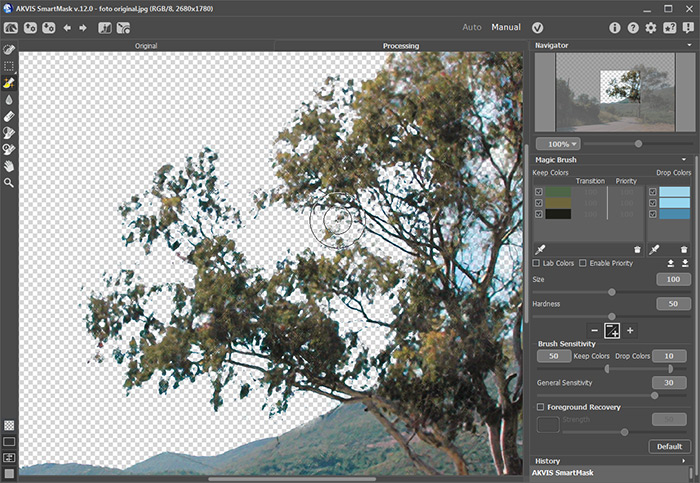 Using the Magic Brush
To improve the result further, click on the Foreground Recovery check-box and choose the color black:

Re-treat areas with the Magic Brush

. The fragment looks perfect.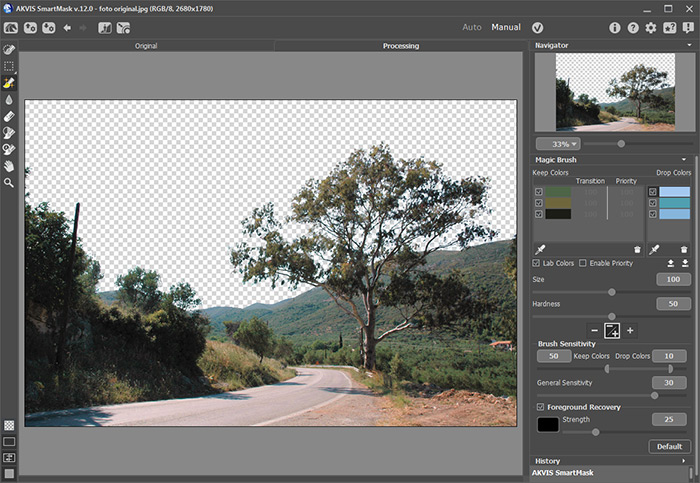 Restoring Some of the Object's Color