Step 2.

First of all, light up the picture with a spotlight.

Switch to the Advanced workspace mode to make all panels visible.

In the left panel, the Effects groups are displayed. This panel offers a number of ready-to-use light effects.

What if you want other than these effects? Then you can create your own effect from one of these. For example, take the Surreal Disk group -> preset 099.
Double-click on the effect name in the list to display the elements of the effect in the right panel.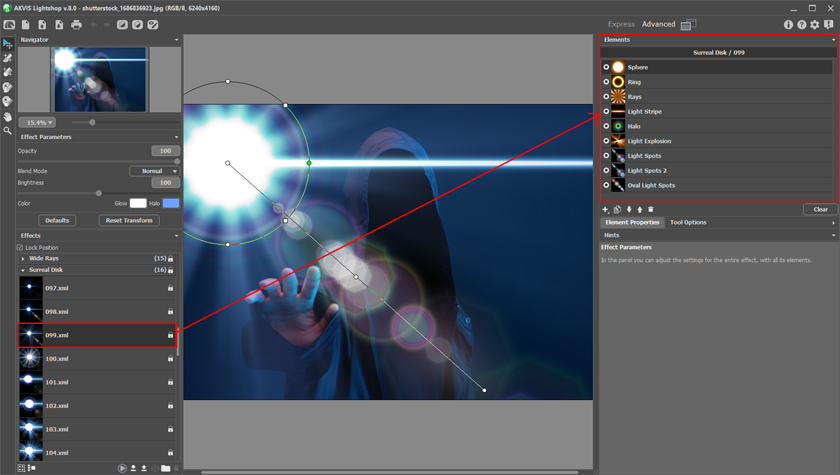 Turn off the odd items, keeping visible only four elements: Light Explosion, Halo, Light Spots, and Oval Light Spots. Move the Halo element down.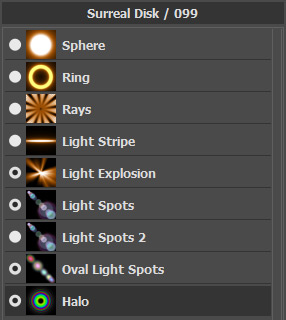 The parameters of each element can be adjusted separately in the Element Properties panel (located below the list of the elements).
For the Light Explosion element leave only one ray, increase its size and brightness. It will be a "spotlight".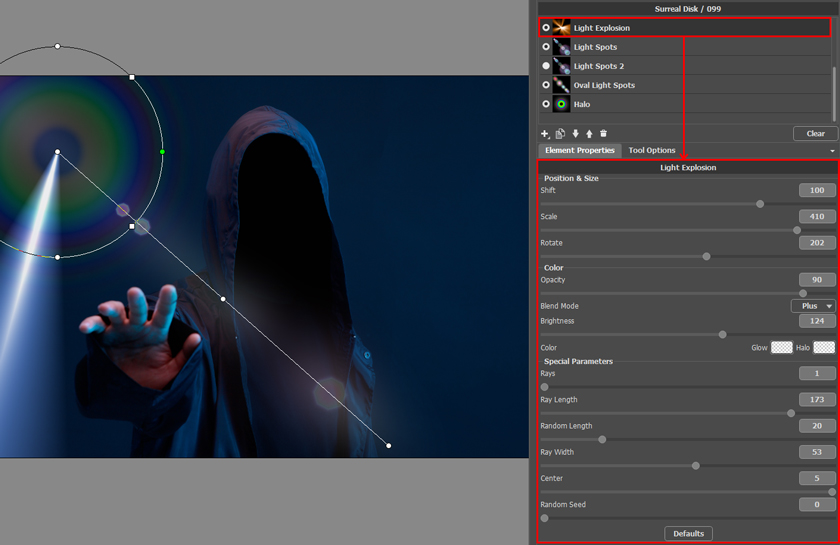 In such a way you can edit other elements: