Ukrainian family
Questa pagina al momento è usufruibile in lingua inglese. La versione italiana sarà presto disponibile.
This example of photo restoration was sent to us by Dmitry Pendlishak. Dmitry used AKVIS Retoucher to restore the following photo from his family archives.
Here is what Dmitry says about the photo: "This is a photo of my grand-parents from the dad's side. It was taken in the village Nizhniya Yablonka, West Ukraine. I can not give the exact date. It must be somewhere in the end of 1950s".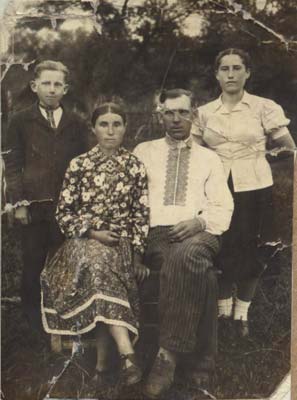 Retoucher v. 12.0 - 10-giorni di prova gratuita