Creative Contest: Lovely Hearts for Valentine's Day!
February 14, 2011
Thank you all for participating!
We are glad to announce the name of the winners:
1st Prize - Régine Lemasle (AKVIS Gold Certificate):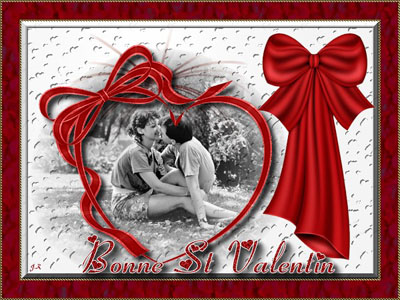 2nd Prize - Annie Zambelli (AKVIS Silver Certificate):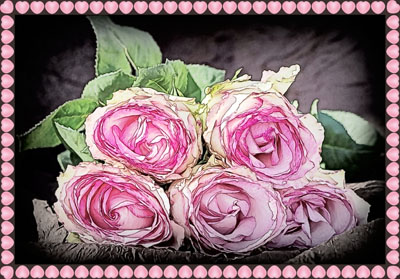 ---
You are welcome to take part in the new creative contest!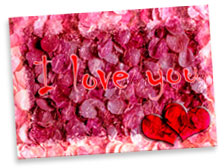 Make an image with a heart for St Valentine's Day using any AKVIS programs.
Send your works to info@akvis.com before February 11, 2011.
Read the contest conditions and requirements attentively!
All participants get the discount coupon for 30% Off for any AKVIS software!
When your work is approved to take a part in the Contest you will get the 30% discount on your email.
The names of the winners will be published on February 14, 2011.
The prizes are Certificates for AKVIS software:
The Certificate gives you the right to get an AKVIS photo editing program of your choice.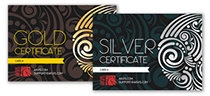 Besides, you will get your share of fame as the best works will be published on our web-site!
Requirements to the Contest Works:
use AKVIS software to create your Valentine's hearts

(you can also use any other programs);

write which AKVIS software and in which step you used

(literary description is welcome).
Advice: Please take advantage of the free trial period to create your work and win a prize!
Have a look at our Online Tutorial and Examples to get inspired. For example, this - "Valentine card".
Endeavour, Create and Win!
Please note that by submitting your works you give us the right to publish them on our web-site, naturally with the indication of the name of the Author.
Also, we can possibly create a tutorial basing on the submitted work and publish it in the Tutorials section of our web-site. In this case an author gets an AKVIS program as a reward.
If you have any questions, please do not hesitate writing to us at info@akvis.com!