Valentine's Day 2018
Valentine's Day is finally here! Love is in the air and hearts are all a flutter!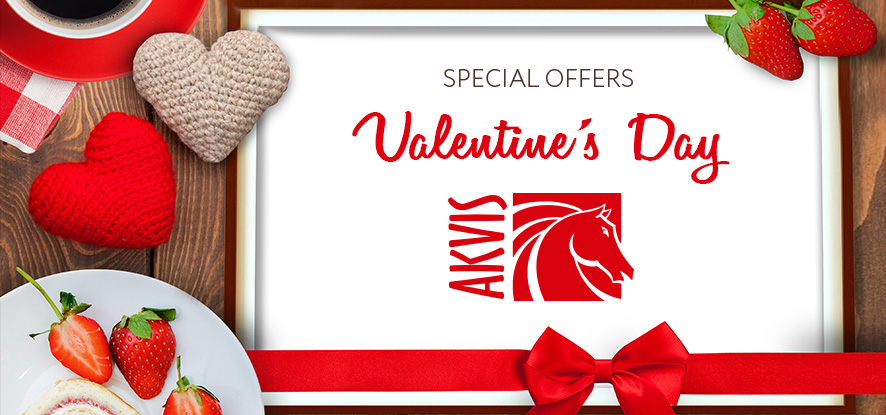 ❤ 30% Discount for Valued Customers ❤
We love our customers and you seem to love us too! Thank you for being loyal to us for almost 14 years!
All registered customers (who owns at least 1 AKVIS program) can get 30% discount on EVERYTHING!
Contact us at info@akvis.com to get the coupon code.
The offer is valid till February 15, 2018.
❤ Not-So-Secret Admirer: Contest Results ❤
We are excited to announce the winners of the Valentine's Day Contest!
Congratulations to:
Mandis Alberto
Sylvie Proulx
Jürgen Doert
Your prizes are Business licenses for any AKVIS program. We will contact you soon.
Thank you to everyone who entered and happy Valentine's Day!
❤ Last Minute Valentine's Gifts! ❤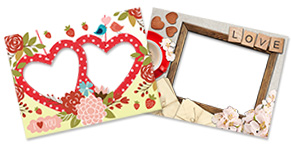 Are you looking for a great way to impress your sweetheart or friend this Valentine's Day? Have a look at AKVIS Gift Certificates! The Gift Certificate gives the recipient the right to get an AKVIS photo editing program of his/her choice.
Surprise your beloved one with a personalized Valentine's Day card! You can easily create it using AKVIS frame packs with a wide variety of lovely designs: Saint Valentine Pack / Saint Valentine Pack II.
❤ DIY: 3 Adorable Valentine's Day Cards ❤
Looking for a special surprise for your sweetheart on Valentine's Day? AKVIS Software will help you create a creative and memorable valentine's card in an easy way!
Used programs: AliveColors, AKVIS ArtSuite, AKVIS Frames.
Try all the programs for free and without registration!