AKVIS Christmas Offer
Special Gifts to the December Customers!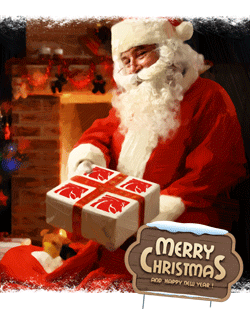 Only now everyone who bought AKVIS software gets a Gift: Christmas or Winter Frames for Free!
The offer is valid Dec 1-25, 2015*.
Enter your email which you used when ordering AKVIS products in December 2015 and choose a frame pack: either Christmas Pack or Winter Pack.
We will check your order and will send you a key for the chosen frame pack.
* The offer is valid from 1st December till 25th December, 2015, inclusive of both dates, for all customers who bought the AKVIS products within this period directly from akvis.com, using one of the official online stores: either Cleverbridge or PayPro. Each client can take advantage of this offer once!
The AKVIS frames packs can be used with the free AKVIS Frames 1.0 program.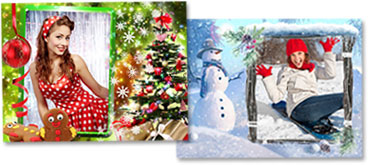 The Christmas Pack includes 50 hand painted, high quality frames, with festive decorations. Capture the joyous moments of your life and decorate them with beautifully designed frames. Whether you celebrate the festive occasion with your family or have a party with your friends - keep the memories alive! See frames.
The Winter Pack includes 50 hand painted frames as well. The beautiful photo frames will take you into a magical winter dream! Feel the cold and celebratory winter beauty with sparkling snowflakes and snow covered branches! See frames.
Even if you already have the frames you can make a present to your friend!
Questions? Please contact us at info@akvis.com.
Best Gift Ideas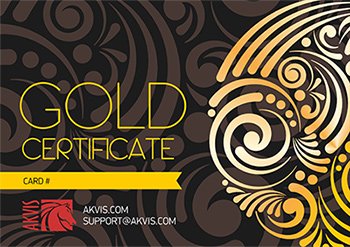 Take a look at AKVIS Gift Certificates!
If your friend or a family member is keen on photo editing, he or she will appreciate the Gift Certificate for an AKVIS program.
Use the AKVIS tools (frames and programs) to make your own Christmas and New Year greeting cards! See examples.
The AKVIS Team wishes you and your family a safe and happy holiday season!
Let the coming year 2016 bring you creative victories and be for you:
Amazing,
Kind,
Vivacious,
Inspiring, and
Successful!
Merry Christmas and Happy New Year!