AKVIS Birthday 2020
AKVIS Birthday Raffle: Enter to Win One of 16 Prizes!
This year on May 29, AKVIS turns 16! Over the years, AKVIS has developed a series of cutting-edge software products that are used by thousands of people every day.
To celebrate the company's 16th birthday and to thank our loyal customers, we are launching a raffle! Enter for a chance to win!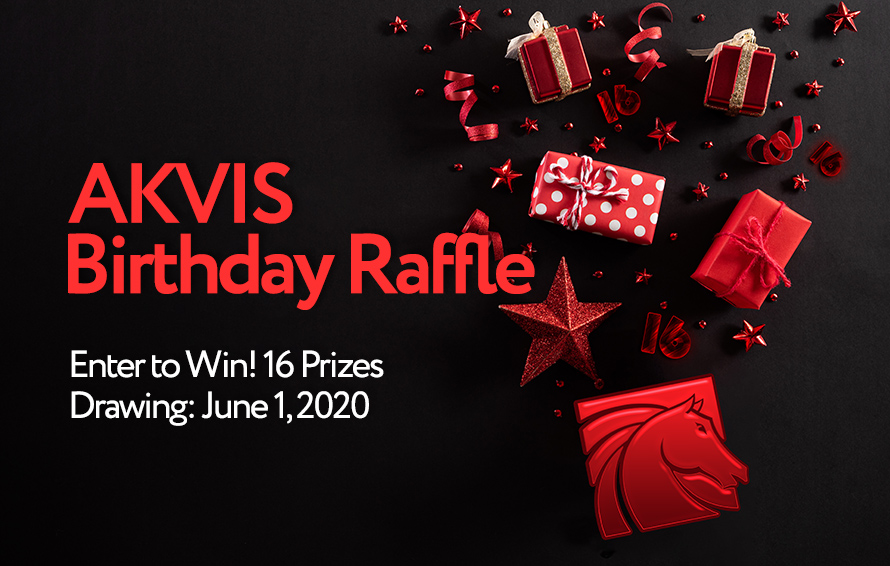 16 Prizes:
Each registered participant gets a 20% coupon code valid for ALL AKVIS products (no exclusions! till June 5).
16 winners will be drawn out by chance on June 1, 2020.
Enter the Raffle:
To enter the Raffle, confirm both subscription options, accept the Privacy Policy, and click Register.
Your 20% discount coupon will be sent to you by email within minutes, you can use it right away.
It will be valid till June 5, 2020 for all AKVIS programs, software bundles, updates/upgrades, and frame packs. Take advantage of this offer!
If you have any questions, please contact us at info@akvis.com.
Share the news about the raffle with your friends!