&nbsp
AKVIS LightShop v.4.0: New Light and Star Effects for Your Images!
July 12, 2013 — AKVIS announces the release of AKVIS LightShop v.4.0 (free update!) for Windows and Macintosh. The software lets you create an infinite number of amazing light effects. Version 4.0 provides significant improvements: new interface design, new 138 ready-to-use effects, new elements for creating natural-looking light effects, innovative Star Brush, compatibility with Photoshop CC, and other changes.
We are pleased to announce that a new version of AKVIS LightShop V.4.0 is now available.
This ingenious software helps you create amazing light effects: flares on the sun, lights from distant planets and stars, alien signs blazing in the night sky, a colorful rainbow over a city, reflections in raindrops, fireworks - wherever your imagination may take you!
Light effects can brighten up any photo: make it look more natural (by adding reflections on shiny objects) or, on the contrary, add a bit of magic and fantasy. Just a few clicks and the eyes of your loved one sparkle like diamonds; some simple manipulations - and a moonlit road appears in night scenery. LightShop lets you create an infinite number of light effects!
The software is available as a standalone application as well as a plugin for Photoshop and other graphics editors, for Windows and Mac OS X.
Version 4.0 provides significant improvements and numerous innovations:
Changed the interface design. Reorganized the workspace and optimized image processing. See the screenshots of the new version: https://akvis.com/en/lightshop/.

There are two workspace modes - Express and Advanced. In Express mode, only the necessary options are shown, so that you will not get lost in the parameters but still will quickly achieve a good result. Switching to Advanced mode opens all tools and parameters, all panels become available, you can drag them in any position, combine with other panels, scale them or minimize; it's possible to customize, save and load the program's workspace.

Added the Effects panel with 138 ready-to-use effects (presets) divided in 11 groups. First you can train on available light effects and then make your exclusive ones.
Each light effect is composed of simple elements. To create a light effect just combine a number of elements and adjust their position and parameters.
Added new Elements for creating natural-looking light effects; improved those which were available in the previous versions. With the enhanced algorithm in the new version light effects look more realistic!

Now 12 elements are available in the program: Sphere (was Blob), Ring, Polygon (*New*), Light Stripe, Light Beams (*New*), Particles, Star Burst (was PolySpikeBall), Light Explosion (was PhotonSpikeBall), Rays, Halo (*New*), Light Spots (*New*), Oval Light Spots (*New*).

Note: The presets (xml files) created in the previous versions will not work with LightShop v.4.0.
To work with them you can use version 3.5.

Added the Toolbar with new tools: Transform, Star Brush, Exclusion Tool, and others.

Transform tool lets you transform and move the light effect by dragging with the mouse.
Star Brush lets you add multicolor stardust to the image. Draw with this brush over the image to create impressive scattering stars.

This brush is a worthy addition to the new version! The tool not only creates stars and fireworks, but can also be used for adding decorative elements or frames and festive inscriptions.

Exclusion Tool lets you select the areas that should be excluded from ​​the effect. The tool protects the selected areas keeping their initial state. It helps to remove or reduce the light and star effects on certain parts of the image.

Note that the Exclusion Tool is only available for the Home Deluxe and Business licenses.
Please consult the comparison table for more details about license types and features of LightShop.

Added compatibility of the plugin with Adobe Photoshop CC.

…and many other changes.
Registered users of LightShop can upgrade to version 4.0 for free.
For a free trial, AKVIS offers 10 days of fully functional use. Just download and use the program.
AKVIS LightShop runs on Windows XP/Vista/Win7/Win 8 and on Mac OS X 10.4-10.8, both 32 bit and 64 bit.
The software is available in 8 languages: English, German, French, Spanish, Portuguese, Italian, Russian, Japanese.
Pricing and Availability
The product sells for $72 USD, downloadable from https://akvis.com/en/lightshop/. AKVIS offers licenses with lifetime free support. Consult the official website for more details about versions of LightShop.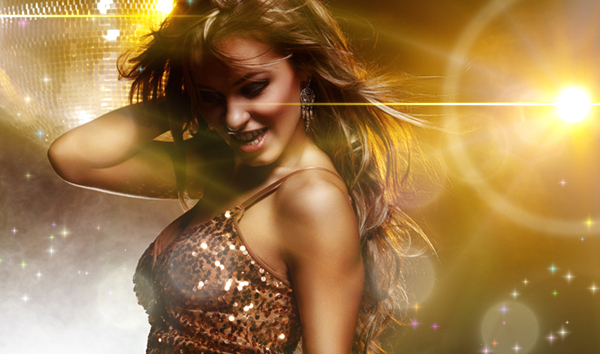 About Company
Founded in 2004, AKVIS specializes in development of image processing software and Photoshop plug-ins. The company has released a number of successful products. The AKVIS team is enthusiastic about graphics and image processing issues. The company sponsors web-design and digital photography contests. The company offers free licenses to non-profit organizations (heritage foundations and historical societies) involved in conservation and restoration of photographic archives having cultural value.
About the Program: akvis.com/en/lightshop/index.php
What's New: akvis.com/en/lightshop/whats-new.php
Screenshot: akvis.com/en/lightshop/screenshots-lighting-effect.php
Download: akvis.com/en/lightshop/download-lighting-effect.php
Tutorial: akvis.com/en/lightshop-tutorial/index.php
Graphics: akvis.com/en/company/graphics.php
________________________