May 12, 2011
________________
AKVIS ArtSuite v. 7.0 with New Frames: Sports Frame Pack and Fabric Patterns!
May 12, 2011 — AKVIS announces the update of AKVIS ArtSuite to version v.7.0. ArtSuite is an impressive collection of versatile effects for decorating photos. Version 7.0 adds 105 new patterns to the Pattern Library, for use with the Classic Frame. Most of these are fabric patterns. Support of the RAW format has been added, as well as the OS File dialog for loading and saving files. Also a new frame pack is available - the Sports Pack. Relive the exciting moments of your children's sporting adventures, in little league baseball, soccer, football, martial arts, and more! Capture your memory of the winning moment of your favorite professional or college football team's championship - keep the memories alive!
You've gathered your photos from you last vacation, but what can you do with them? Wouldn't you like to make your special memories even more special? Maybe you would like to add a festive frame or turn a photo into a greeting card. With AKVIS ArtSuite you can add style and elegance to any photo.
AKVIS ArtSuite not only offers edge effects for adding frames to your digital photos, but also is constantly enriched with new artistic effects as well. Thanks to the large number of effects and a rich Pattern Library, the software can generate an endless variety of effect versions.
And now in Version 7.0, the Pattern Library has become even more robust. 105 new patterns have been added to the Pattern Library. Most of these are fabric patterns. This take the variety of pattern combinations to a whole new level!
Available as a stand-alone product and a plug-in for Adobe Photoshop and other editors on Windows and Macintosh, AKVIS ArtSuite lets everyone decorate digital photos, create original postcards, personalized desktop wallpapers, etc.
The effects are grouped in two categories - Frames and Effect:
Frames (edge effects) can be used to create a photo frame for a digital photo. It can be a classic frame with wood carving or a light-hearted frame with some cheerful frogs along the border. The photo frame samples that come with ArtSuite can be easily tailored to any photo. Select a color for the frame; choose its form, its style, brightness, and the intensity of the applied edge effect.
It is possible to create a frame with ragged edges, a scratched surface, a page curl, ice crystals, etc. It can be a wooden frame with figured carving or a frame with an ornament. It is also possible to load user created patterns and textures to create a unique photo frame.
Use Artistic Effects to experiment with photos. Convert a photo into a B&W image and then add a shade of color to it. Replace colors in an image, add a texture (chosen from the built-in Texture Library or one created by the user) to make the image appear as if it has been drawn on a canvas, brick wall, corrugated paper, etc.
Version 7.0 adds support for files in the RAW format. It also includes an OS File dialog for loading and saving files.
In addition to these improvements of the program, AKVIS offers a new themed frame pack for the standalone version ArtSuite - the Sports Pack. This pack includes 75 hand painted frames perfect for your sports related photos. hese are the ideal choice for framing your cherished sports memories. Relive the exciting moments of your children's sporting adventures, in little league baseball, soccer, football, martial arts, and more! Your son or daughter will be thrilled to hang them on their bedroom walls. Capture your memory of the winning moment of your favorite professional or college football team's championship.
The Sports Pack is available for 19 USD. Take a look at thumbnails of the new frames at the product page.
AKVIS also offers a free set of frames (30 enchanting designs for any occasion), as well as the Wedding, Travel, Christmas, and St. Valentine frame packs, each containing 50 high quality hand painted frames. These themed packs are offered at a price and are intended for professionals, as well as those who are interested in quality design photo frames.
Please note that these frames are only available in the Standalone version for technical reasons.
AKVIS ArtSuite runs on Windows 7/Vista/XP and on Mac OS X 10.4-10.6.
A fully featured free evaluation download of AKVIS ArtSuite is available at akvis.com.
The free frame pack, which does not require registration, can be used with ArtSuite even during the evaluation period.
Registered users of AKVIS Artsuite can upgrade to version 7 for free.

AKVIS ArtSuite Plugin

sells for $ 49 USD; AKVIS ArtSuite Standalone for $ 69 USD.
Also, users can enjoy the full line of AKVIS products in the AKVIS Alchemy bundle (Retoucher, Chameleon, MultiBrush, Enhancer, Refocus, Coloriage, Noise Buster, Sketch, Decorator, LightShop, ArtSuite, SmartMask, Magnifier, ArtWork, NatureArt, Refocus, and HDRFactory) with a great discount (60% Off).

AKVIS ArtSuite is also part of the AKVIS Artistic bundle (Sketch, ArtWork, and ArtSuite), which sells for $149 for the plug-in version or $169 for the standalone version. This is a savings of $44 when compared to the price of these three programs purchased separately. Visit the official website to see prices for alternate versions of the bundles.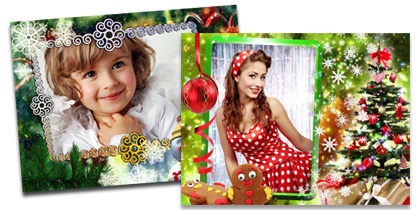 About Company
Founded in 2004, AKVIS specializes in development of image processing software and Photoshop plug-ins. The company has released a number of successful products. The AKVIS team is enthusiastic about graphics and image processing issues. The company sponsors web-design and digital photography contests. The company offers free licenses to non-profit organizations (heritage foundations and historical societies) involved in conservation and restoration of photographic archives having cultural value.
Spring Event: AKVIS Birthday Raffle
AKVIS announces a raffle in celebration of the company's Birthday!
Participation in this event entitles you to a 20% discount on all AKVIS software as well as a chance to win AKVIS Artistic Bundle (Sketch, ArtWork, and ArtSuite).
Enter the AKVIS Birthday Raffle!
About the Program: akvis.com/en/artsuite/index.php
Screenshot: akvis.com/en/artsuite/screenshots-artistic-effects.php
Download: akvis.com/en/artsuite/download-artistic-effects.php
Tutorial: akvis.com/en/artsuite-tutorial/index.php
Graphics: akvis.com/en/company/graphics.php
________________________